Accurate Recycling's Dumpster Rental Service is highly reliable. In fact, we have become commonly recognized for our prompt and reliable service. We are often praised by our customers for performing at a level that is unmatched by our peers. We actually answer our phones, rather than an annoying voice-recorded prompt. Our objective is to deliver exceptional service to each customer, every day. Our dumpster rental trucks operate daily in Glenolden, PA.
What Size Dumpster Rental Do I Need?
Our expert staff will help you ascertain the level of service you require. A typical small renovation project can call for a 10 or 15-yard dumpster rental, where a demolition project could utilize a variety of larger dumpsters. In all cases with homeowners and contractors, we are here to help you make good decisions regarding your waste removal. See the images below for more information.
Dumpster Sizes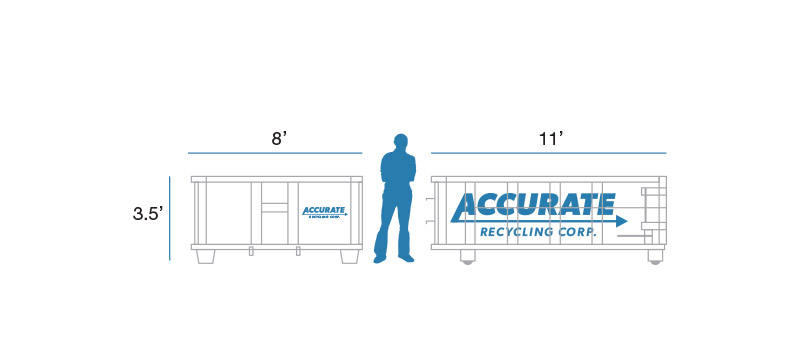 Great for small-scale renovation project, such as garage clean-out or small addition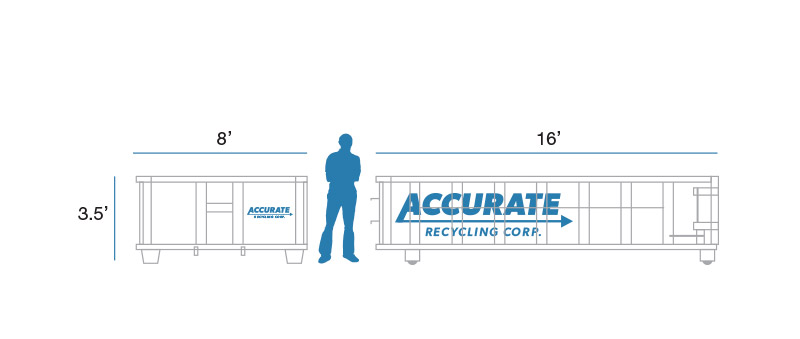 Mid-small-scale renovation project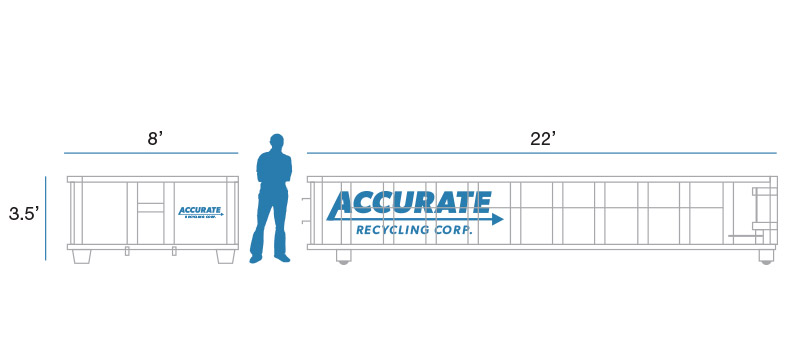 Small residential or commercial jobs such as windows, clean-outs, renovations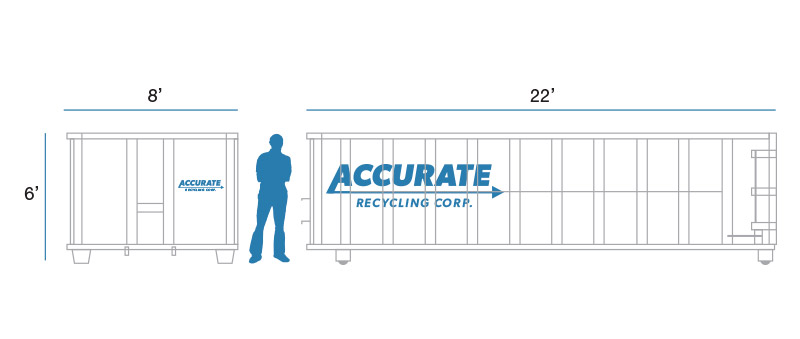 Large residential or mid-size commercial jobs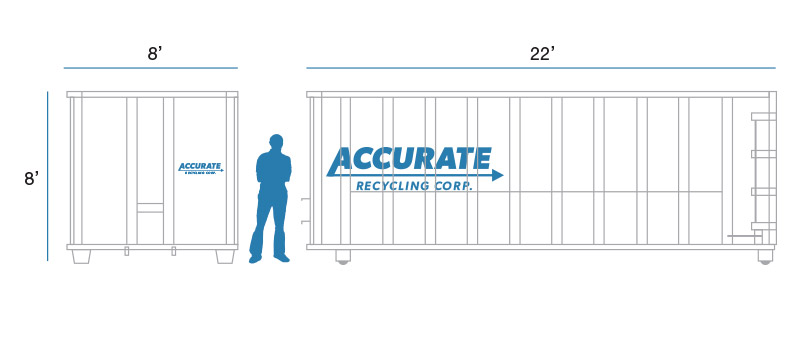 Landscaping projects or large commercial jobs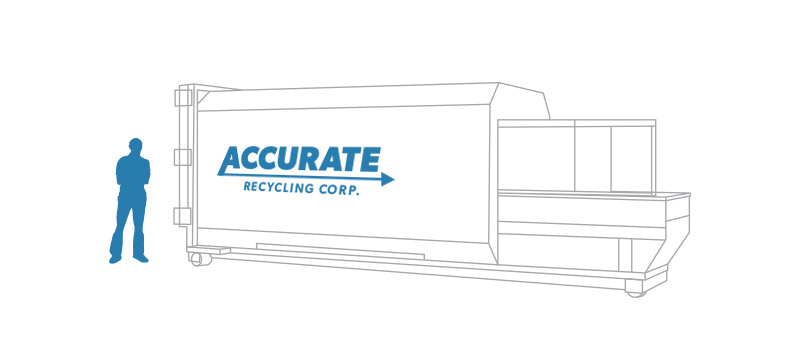 Compacting of trash, recyclables, etc.
Accurate Recycling is a locally owned and operated family business. Our mission is to exceed your expectations, every day.