Accurate provides same day roll off dumpster rental service to contractors, homeowners, and government agencies. We will identify and implement comprehensive diversion strategies in your waste stream to recycle more and waste less with an audit of your waste removal process.
Industry Specific Expertise
Focused waste removal solutions for your industry including food services, retail, manufacturing, construction and more. Over the many years we have been in the dumpster rental business, we have been confronted with countless requests for unique waste removal solutions. Organizations in cities require solutions that can maximize the utility of small spaces. Restaurants must keep their waste staging area clean to comply with the food industry. Contractors often need a dumpster at a specific time and pace to keep their project moving along efficiently.
With our applied knowledge, we are able to partner your operations with the appropriate solutions, to maximize your operation's potential.
Do You Need To Rent A Dumpster?
Dumpster Rentals Available For:
Household Junk Removal
Estate Execution
Landscaping Debris
Soil
Concrete
Disaster Recovery & Remediation
Dumpster Rental Prices
Dumpster pricing is based on the location of your project, disposal facilities, dumpster size and weight and volume of waste hauled as well as the type of materials you are disposing of.
Dumpster Sizes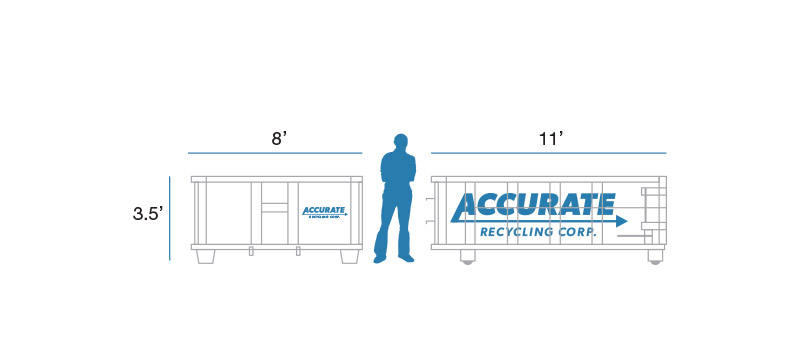 Great for small-scale renovation project, such as garage clean-out or small addition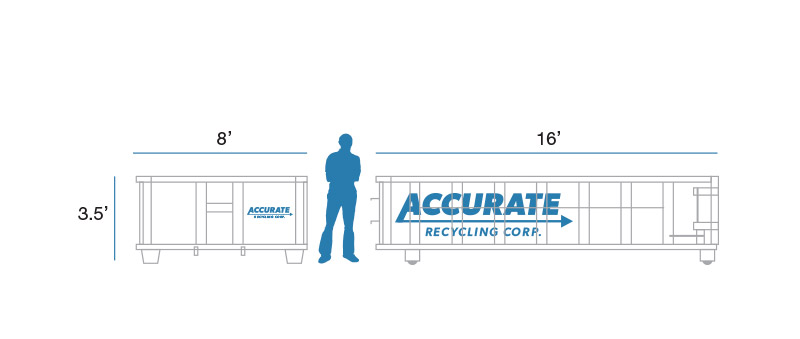 Mid-small-scale renovation project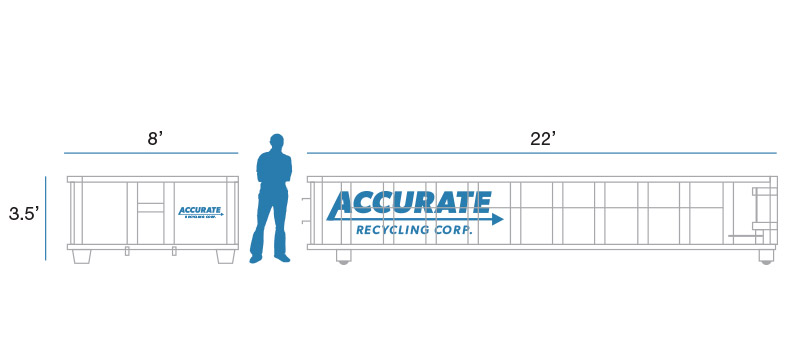 Small residential or commercial jobs such as windows, clean-outs, renovations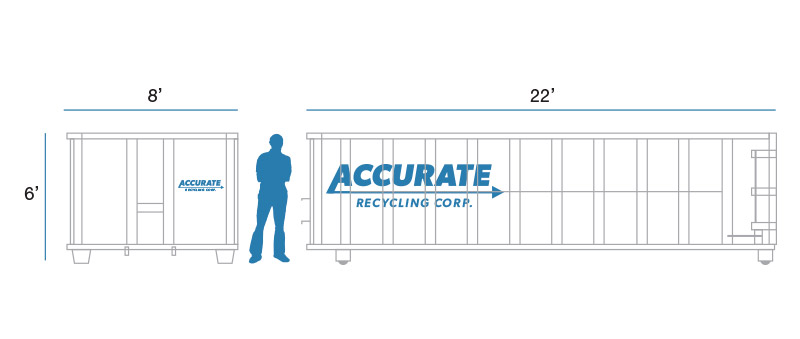 Large residential or mid-size commercial jobs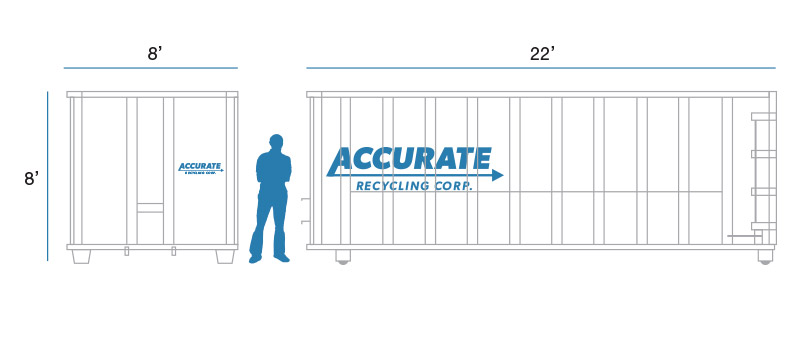 Landscaping projects or large commercial jobs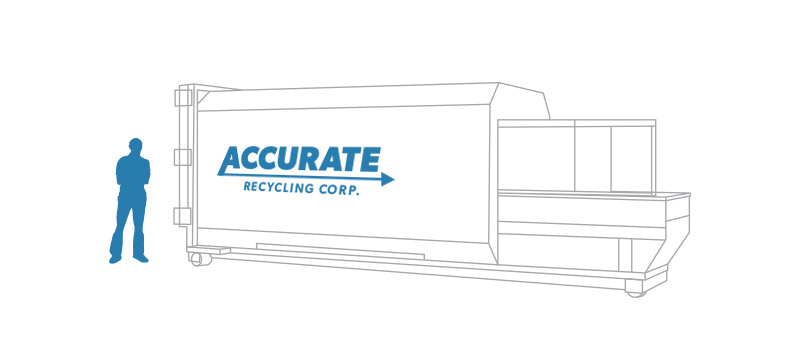 Compacting of trash, recyclables, etc.
Dumpster Rental Terms
We are flexible and will work to accommodate your needs; whether it is daily, weekly, monthly or on-call service scheduling. We maintain a large inventory of dumpsters and provide flexible service around your needs. We feel this is an advantage of working with a privately owned company in that we can offer more personalized service to our customers.
We can offer excellent references upon request. Accurate has partnered with thousands of Philadelphia area contractors, business owners, residents, and municipalities for dumpster rentals, waste removal and recycling solutions. We feel that in today's electronic environment, business can become disconnected from personalized human interaction. Accurate's staff will provide you a unique experience from a family-owned and operated Philadelphia area waste hauling and recycling company of 4 generations.
Philadelphia Dumpster Regulations
The City of Philadelphia has its own set of rules, regulations and instructions for disposing of commercial trash removal. Here are some helpful links to information that will help you with complying with the City's regulations:
Commercial Dumpster Laws
https://www.philadelphiastreets.com/commercial/dumpster-laws
Temporary Construction Dumpsters
Note: If you have no private property to place your dumpster, you will be required to obtain a temporary dumpster permit from the Philadelphia Streets Department. Please call the Streets Department Permit Unit at 215-686-5500.