Trash Compactors
---
Applicable to high-volume waste solutions, Accurate will supply, maintain and service your trash compactor.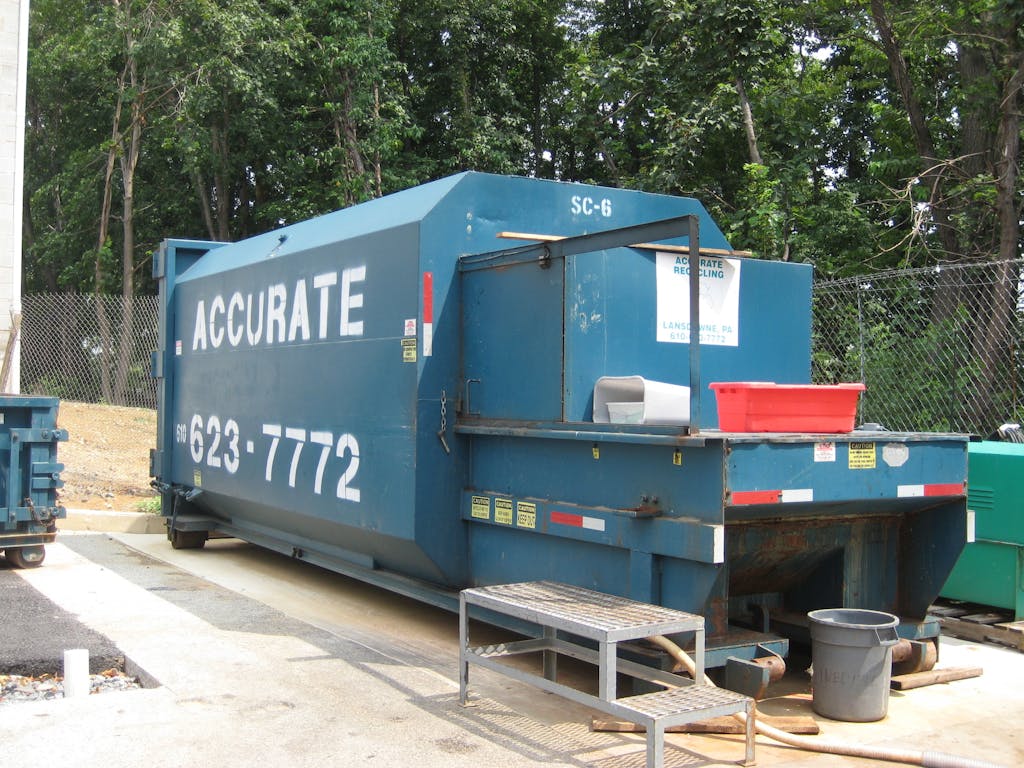 Common Uses For Commercial Trash Compactors
Utilizing a trash compactor significantly reduces the amount of resources it would require to provide repeated waste removal service if the waste was not compacted and as easily transportable. Self-contained compactors, like in the image shown, are designed for handling wet waste to avoid the mess associated when removing the container from a "break-away" stationary compactor.
Compactor Options
Our compactors are available with a variety of control and safety options as well as fully gasketed doors to prevent leakage of wet wastes. Additionally, our compactors are available in single and twin cylinder designs to fit the available space at your location.
Common concerns regarding compactors include keyed access, gated access, concrete foundations, routine cleaning and maintenance, and procurement. We look forward to hearing about any of your concerns. There is a perfect solution for everyone's waste removal needs!
Compactor Uses
Cardboard
Garbage
Food Waste
Recyclable Paper
Plastics
Office Waste