Cardboard & Paper Recycling
---
Accurate Recycling Corp. will dispatch our paper recycling trucks to your location on-demand or on-schedule, safely pick up your waste paper, and promptly rebate you for it, hassle free!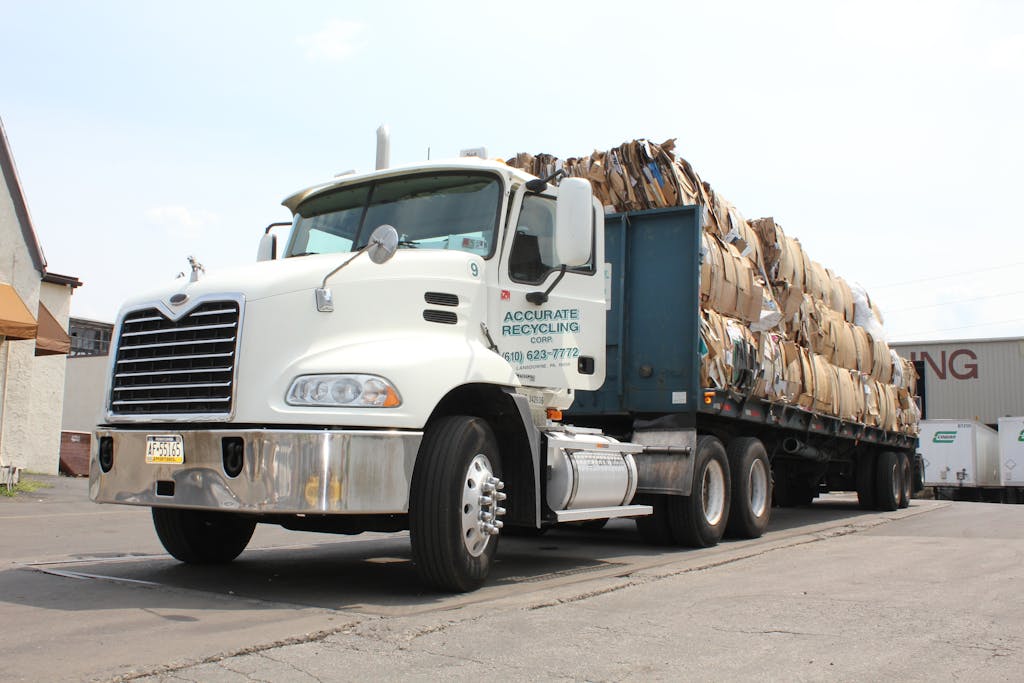 Paper Recycling
The first step in implementing a paper recycling program is to analyze your waste stream. From there we can determine the appropriate paper recycling equipment and service necessary for your operation. We will supply you with the proper paper recycling infrastructure, dispatch our trucks to your location, haul your recyclables and rebate you for it, hassle free. Paper recycling can be profitable for you. Your waste paper is valuable to your business and to the recycling industry. Let's talk about implementing a paper recycling program for your business or organization!
Common Grades of Paper We Recycle
---
Cardboard
White Ledger
Newspaper/Groundwood/Blank News
Sorted Office Waste
Mixed Paper
Kraft
Publisher's Blanks
Hard White, Soft White, SBS
Chip Board
Undeliverable Bulk Business Mail (UBBM)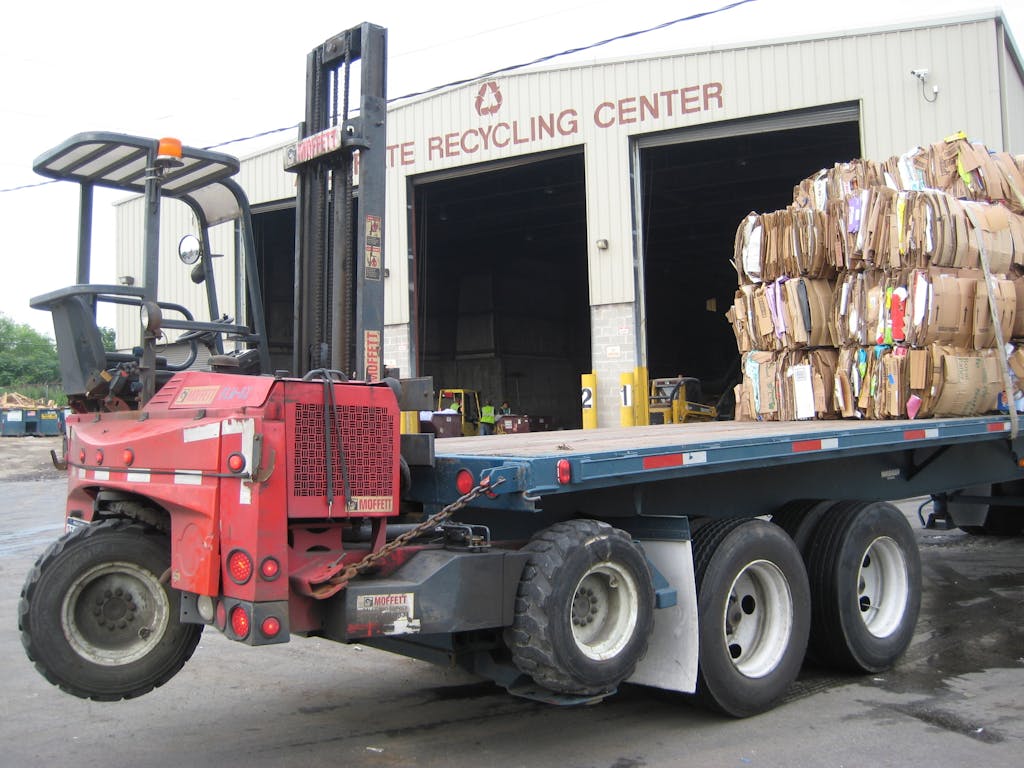 Cardboard Recycling
Cardboard is the most common recyclable material in our industry. We reintroduce thousands of tons of old corrugated container into the manufacturing process, saving our environment from deforestation and carbon emissions every day.
Waste Paper Conditions We Accept
---
Baled
Loaded In Gaylords
Flat-Pack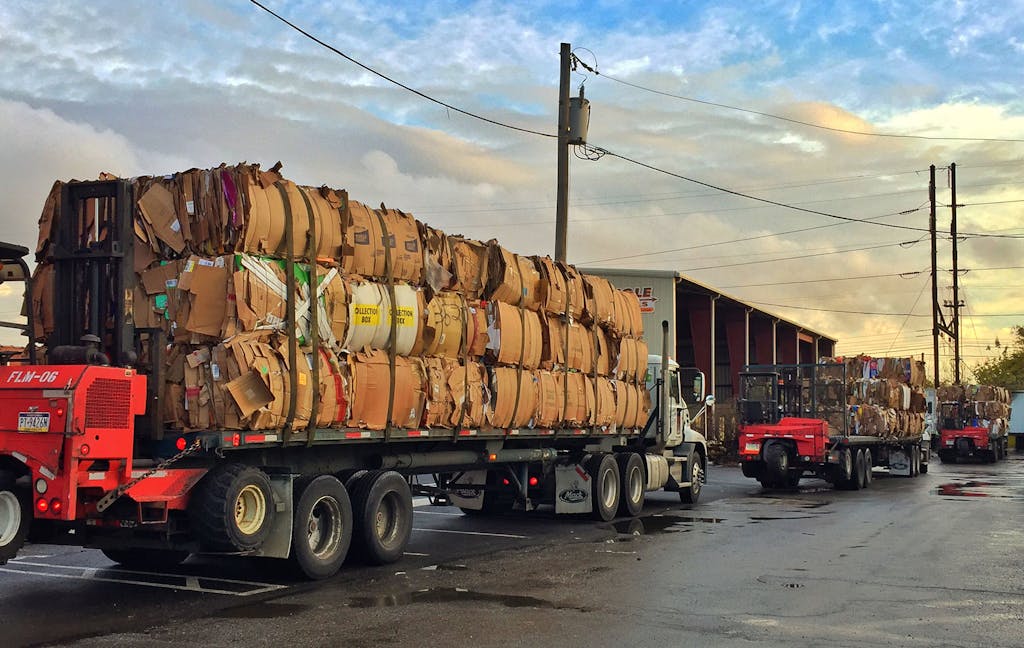 Bale Pickup Service
Our bale pickup service is often recommended to customers using commercial compactors and generating at least 3 tons of waste cardboard monthly. There are hauling fees associated with compactors. Baled cardboard is very dense, allowing us to load over 50 bales onto a flatbed trailer and haul it to our recycling facility. This avoids hauling fees and allows us to extend the highest rebate to you.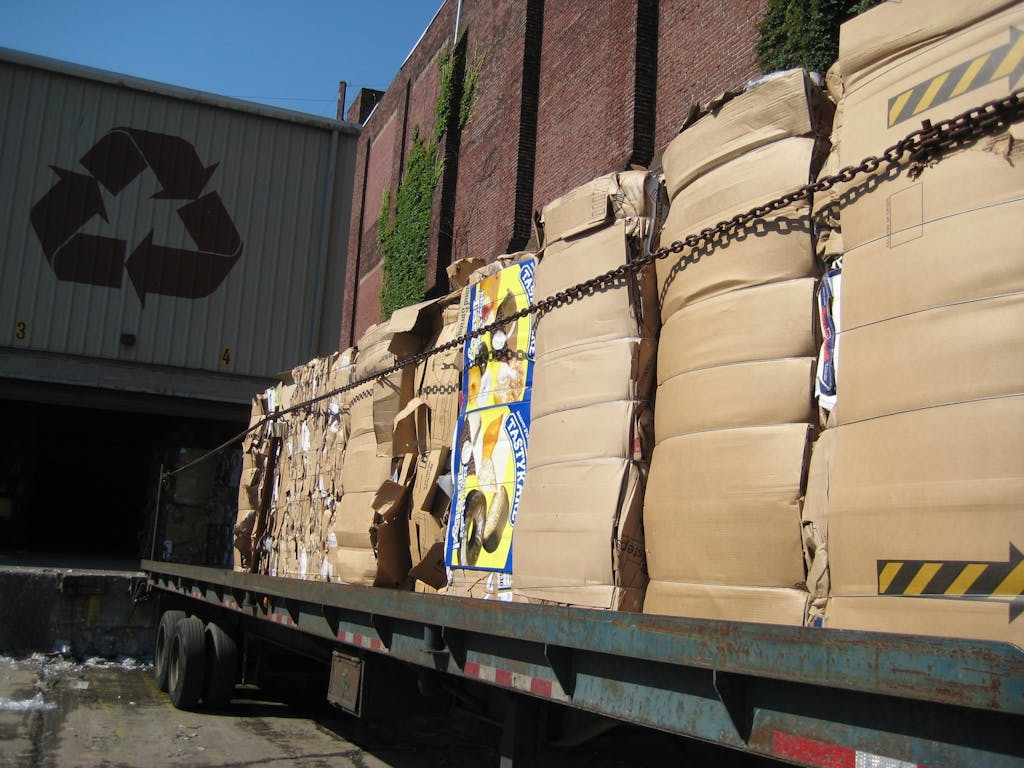 Mill Direct
Some recycling solutions call for customers to back-haul their baled cardboard to a distribution center. Other clients generate enough baled cardboard to fill a trailer left at their location. Accurate will purchase the cardboard from these customers and manage the logistics of marketing their cardboard for them at top market rates.