Building Demolition – Pennsylvania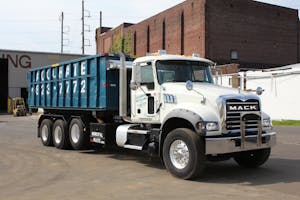 Accurate Recycling Corporation offers a suite of demolition services throughout southeastern Pennsylvania. Our staff will help plan and coordinate your demolition project and haul it away for you. The majority of demolition cost is in disposal. We are experts in demolition disposal and recycling. Whether a residence or small building demolition, contact us for your next project!
Services
House Demolition – We will divert as much demolition waste as possible into the recycling process.
Tear down services – Hire us to demolish your structure
Waste Hauling – We can haul demolition for other contractors
Demolition Waste Recycling – Diverting waste from landfills into the recycling process
How Does the Demolition Process Work?
Engineering Survey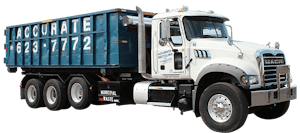 The first step in any demolition project is to have an engineer perform a survey of the structure. The purpose of this is to evaluate the integrity of the structure for safety concerns and to prevent a premature collapse.
Utility Location Identification
After surveying the structure, the next step is to identify and determine the location of all utility services routed through the property. All electric, gas, water, and sewer lines should be shut off and/or capped outside the home or building prior to the demolition process. All utility providers should be notified in advance, and its approval or assistance should be obtained.
The Demolition Process
We will dispatch our demolition equipment to your work site and begin to pull down your structure using hydraulic equipment, including excavators and bulldozers. Here at Accurate, we strive to recycle as much of your demolition debris as possible. This means we will separate your waste at the source, on site. Metal will be disposed in an open-top dumpster and recycled, wood and concrete will both be separated and disposed of and recycled appropriately as well. It is very economical to separate demolition debris on-site, not to mention green!