Accurate Recycling Corporation offers dumpster rentals in Marcus Hook, PA 19061. We have been in business for 4 generations building our company out to offer recycling services throughout the region. Accurate is widely known for its exceptional service. Our customers have come to appreciate our prompt and reliable service with a quick turnaround time. We greet our customers on the phone with a live and friendly voice when they call.
Our staff has extensive knowledge and can suggest a comprehensive recycling plan for your Marcus Hook operation.
What Size Dumpster Do I Need?
We deliver a variety of dumpster rental sizes in Marcus Hook. The images below should help guide you. Typical garage cleanouts or small projects, a 10 or 15-yard dumpster rental will suffice. Or call us, we are happy to help you!
Dumpster Sizes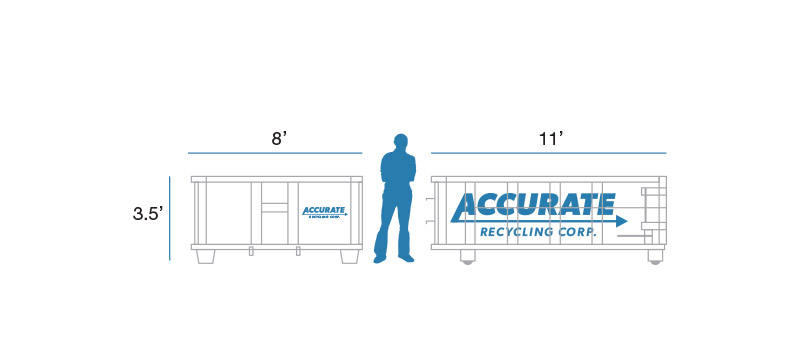 Great for small-scale renovation project, such as garage clean-out or small addition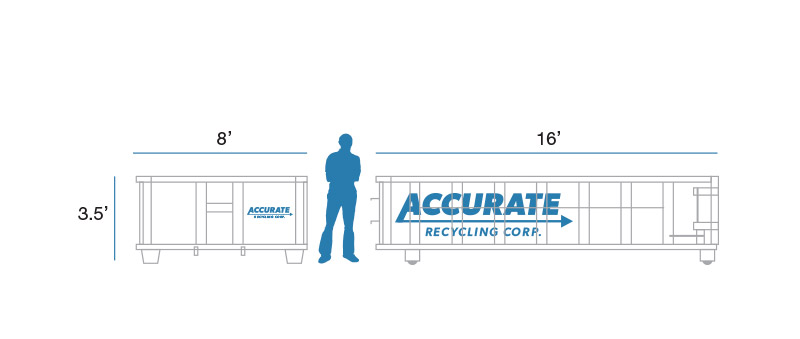 Mid-small-scale renovation project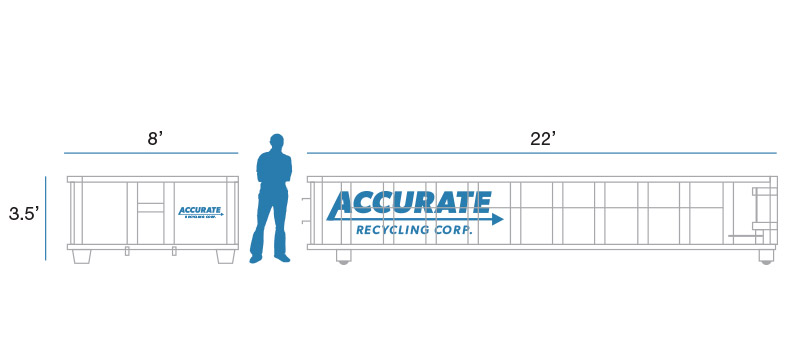 Small residential or commercial jobs such as windows, clean-outs, renovations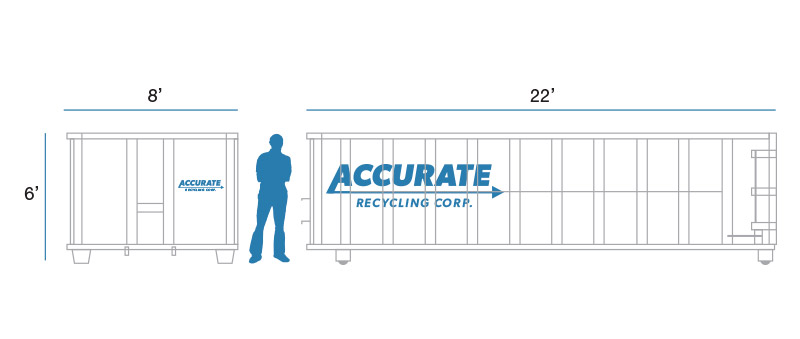 Large residential or mid-size commercial jobs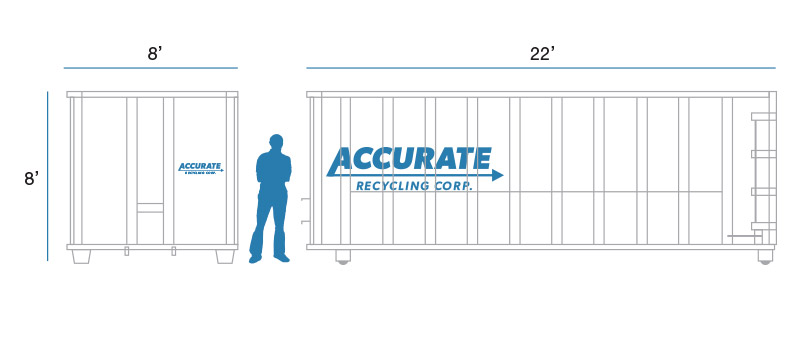 Landscaping projects or large commercial jobs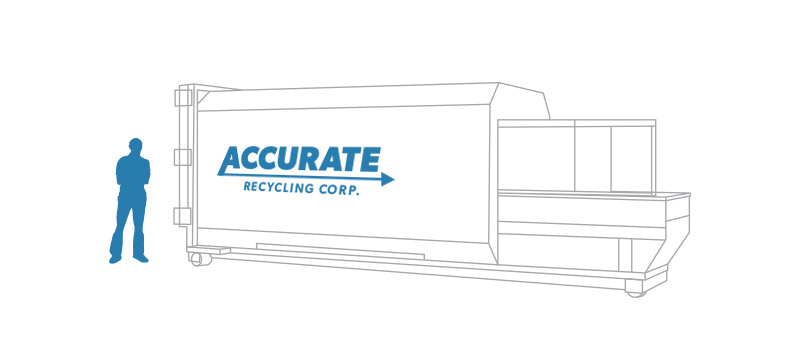 Compacting of trash, recyclables, etc.
Accurate Recycling offers commercial recycling and dumpster rental services in Marcus Hook, PA. We are a privately owned company, which is the only way to expect personalized service. We realize how valuable your trust is. That's why our mission is to deliver exceptional service to each customer every day.