Accurate Recycling Corporation offers roll-off dumpster rental services in Springfield, PA. We are widely known for our prompt and reliable service. Our customers are greeted with a live and friendly voice when they call. Accurate is a 4th generation local and privately owned and operated company, which is the only way to expect personalized service.
In Springfield, we haul yard waste, demolition, clean out waste, construction, concrete, recyclables, waste paper, and more. Typically we can offer same-day delivery. If not, we can deliver a dumpster rental to Springfield, PA within 24 hours.
What Size Roll Off Dumpster Rental Do I Need?
The images below should help. We deliver 10, 15, 20, 30, and 40-yard dumpster rentals in Springfield, PA. A typical garage clean-out or small project will use a 10 yard or 15-yard dumpster. Most other jobs like a new roof or kitchen remodel will require something larger.
Dumpster Sizes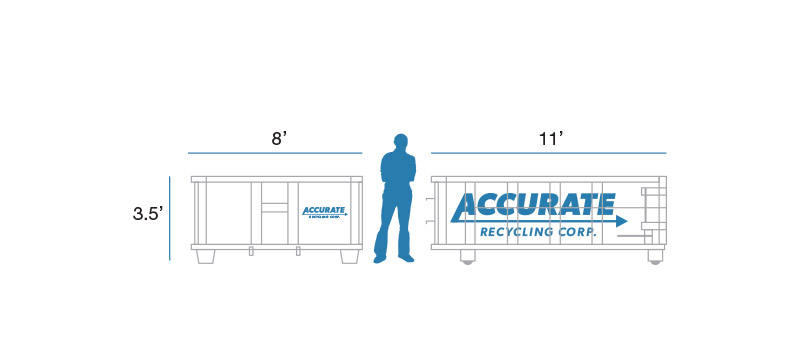 Great for small-scale renovation project, such as garage clean-out or small addition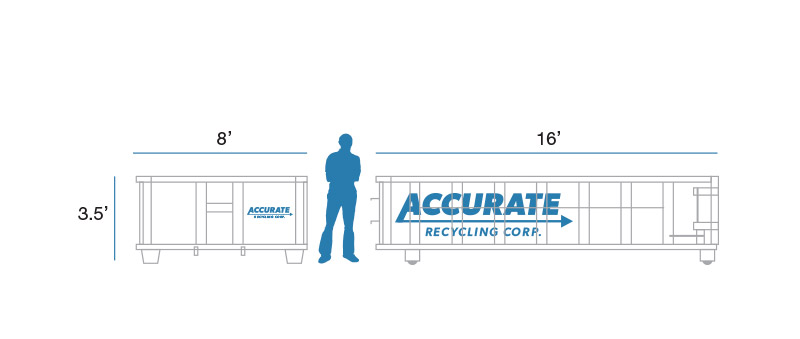 Mid-small-scale renovation project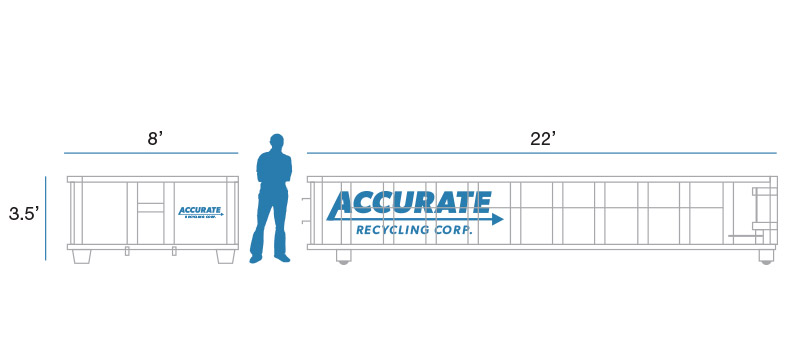 Small residential or commercial jobs such as windows, clean-outs, renovations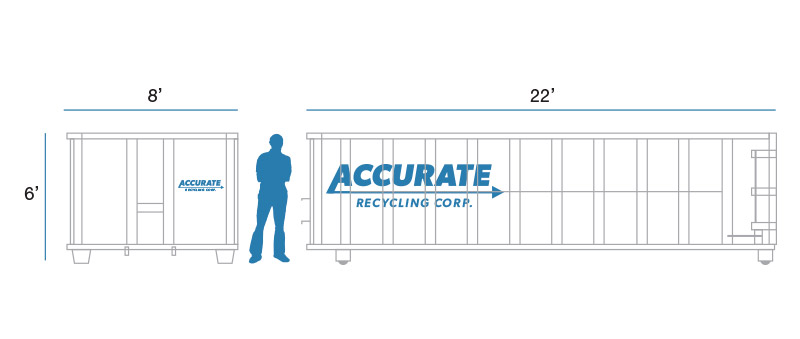 Large residential or mid-size commercial jobs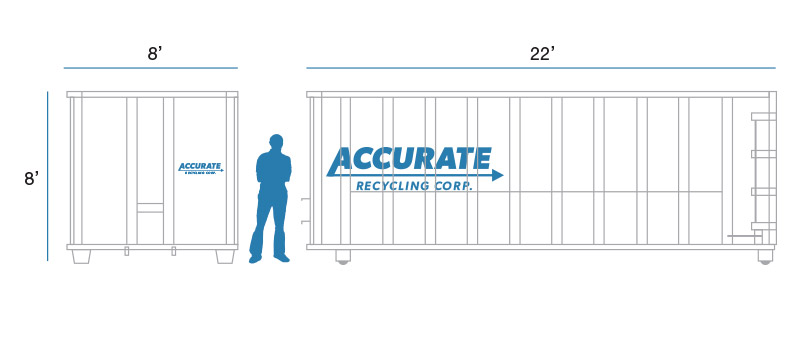 Landscaping projects or large commercial jobs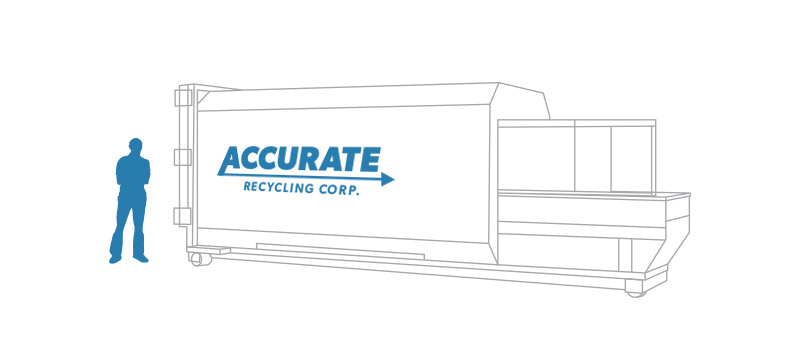 Compacting of trash, recyclables, etc.