Accurate Recycling Corp provides prompt and reliable dumpster rental and commercial recycling services in Thorndale, PA. We purchase and recycle all grades of waste paper. We can assist you in determining what type of equipment you require for your waste handling needs and develop a comprehensive waste removal plan for your organization.
Typically we can deliver a dumpster rental the same day you request one in Thorndale, PA. Our customers have come to appreciate our prompt and reliable service. When you call us, you will be greeted by a live, friendly, and knowledgeable staff that can help you with your dumpster rental. Accurate is widely known for our dependability. Privately owned businesses provide the best level of customer service possible!
We service many Thorndale area businesses with commercial trash removal and commercial recycling services.
What Size Dumpster Rental Do I Need?
See the images below. Our expert staff will help you analyze your waste and choose the appropriate size dumpster. In Thorndale, PA we offer 10-yard, 15-yard, 20-yard, 30-yard, and 40-yard dumpster rentals. Typically for homeowners and small projects, a 10-yard container is appropriate. However, if you intend to clean out a garage, dispose of yard waste, and include waste from a small project, a 15 or 20-yard dumpster rental may be more appropriate.
Dumpster Sizes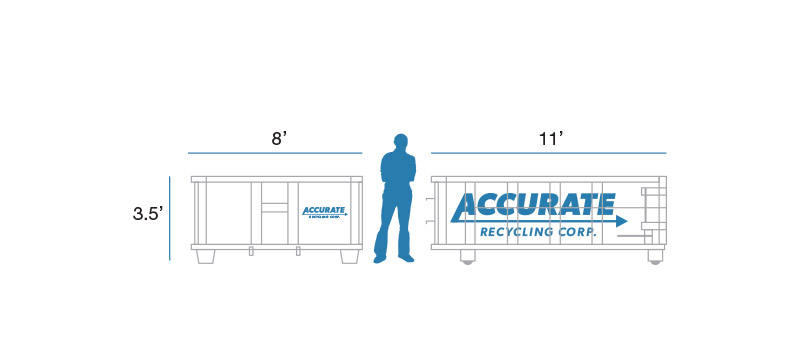 Great for small-scale renovation project, such as garage clean-out or small addition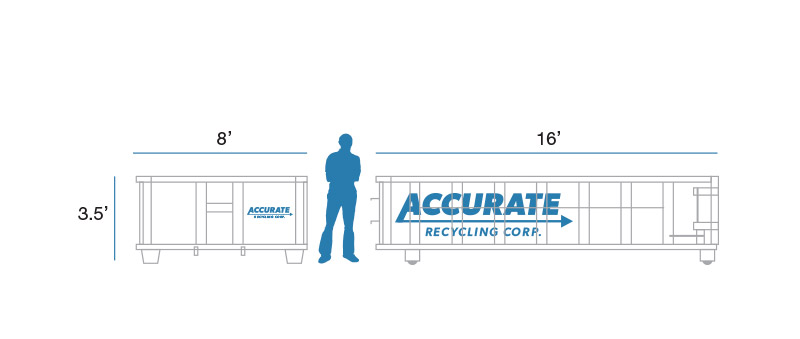 Mid-small-scale renovation project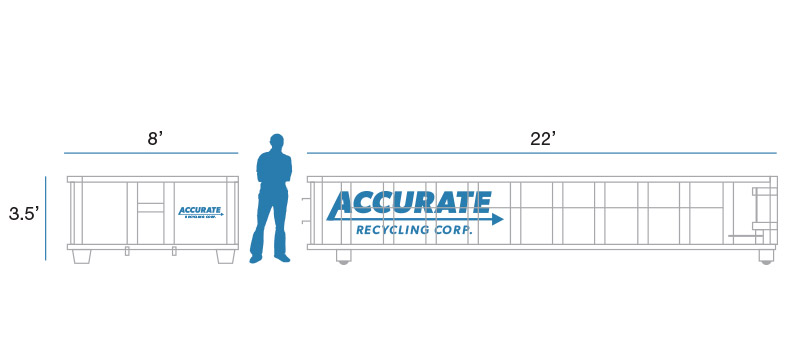 Small residential or commercial jobs such as windows, clean-outs, renovations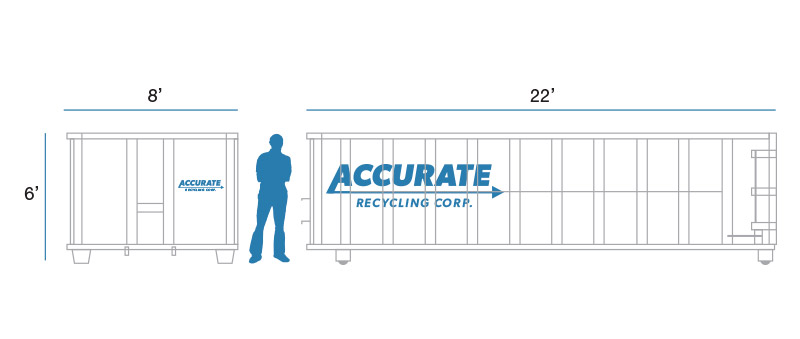 Large residential or mid-size commercial jobs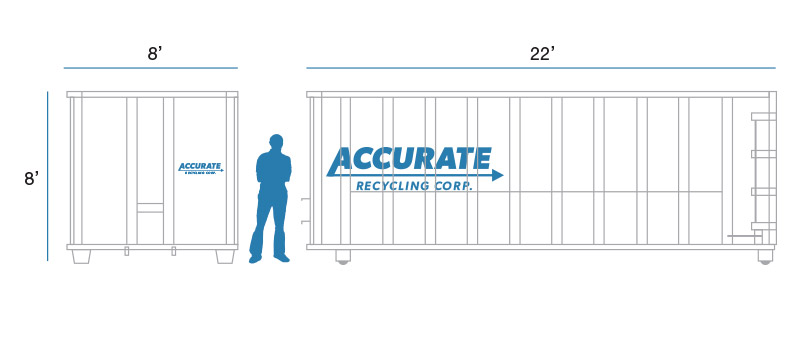 Landscaping projects or large commercial jobs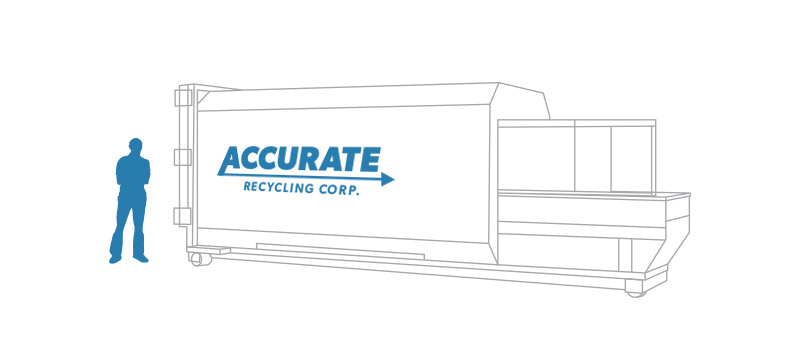 Compacting of trash, recyclables, etc.