Accurate Recycling Corporation provides roll-off dumpster rental services to Wayne, PA 19087 as well as the whole main line area. We have become widely known for our prompt and reliable service. Often we can deliver a dumpster the same day you request service. Otherwise, we can deliver within 24 hours.
Accurate is proud to offer personalized service in Wayne, PA. We offer live and friendly assistance when you call us. Our objective is to apply our expertise so that your experience is as easy on you as possible. We proudly serve contractors and homeowners all along the Main Line.
What Size Dumpster Rental Do I Need?
The images below will help you. So will our staff! If you are unsure, feel free to call us. We are happy to help you choose the appropriate size dumpster.
Dumpster Sizes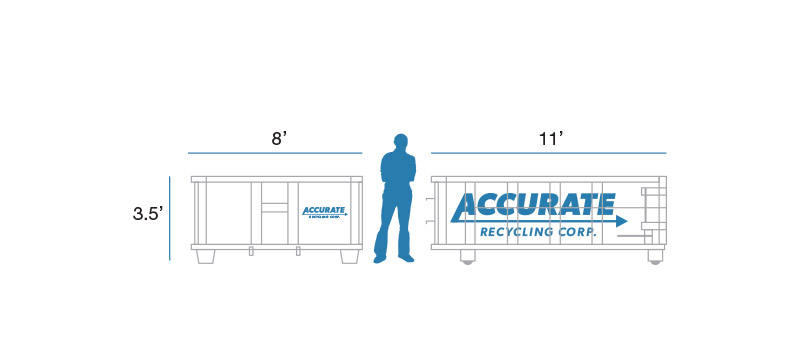 Great for small-scale renovation project, such as garage clean-out or small addition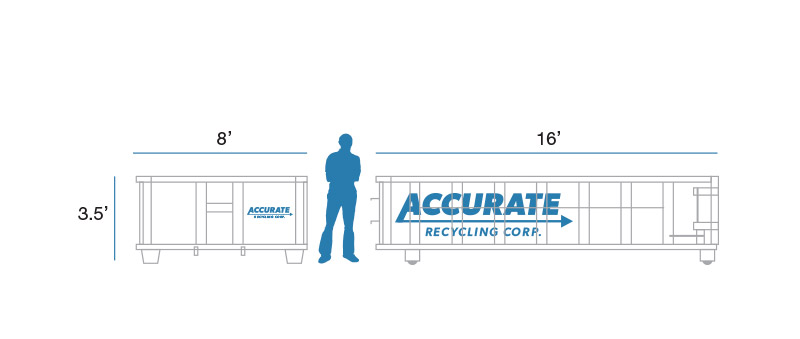 Mid-small-scale renovation project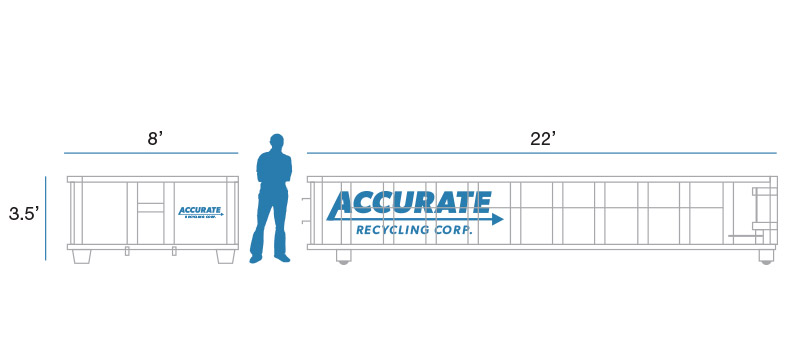 Small residential or commercial jobs such as windows, clean-outs, renovations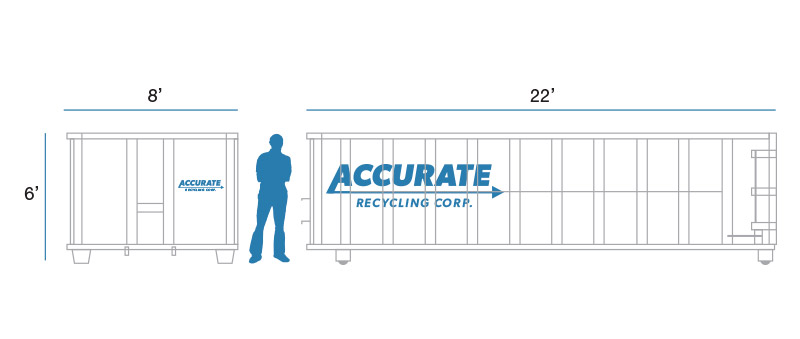 Large residential or mid-size commercial jobs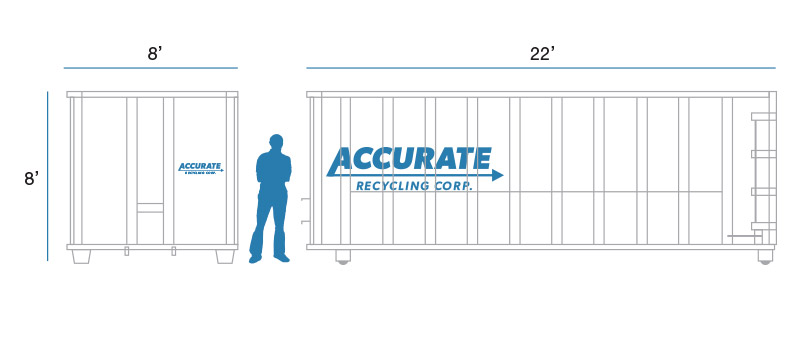 Landscaping projects or large commercial jobs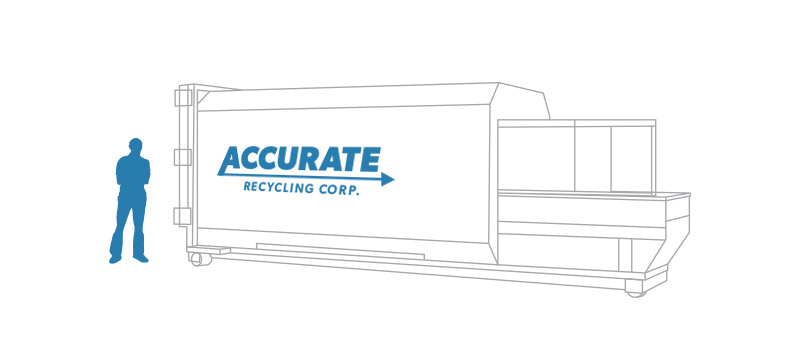 Compacting of trash, recyclables, etc.