Bale Pickup
---
Accurate has set the benchmark for baled waste paper hauling in Pennsylvania's surrounding Tri-State Area. We use our own forklifts and utilize trailers that do not require interfering with your dock space. This allows us to pick up your bales without disturbing your company's operations.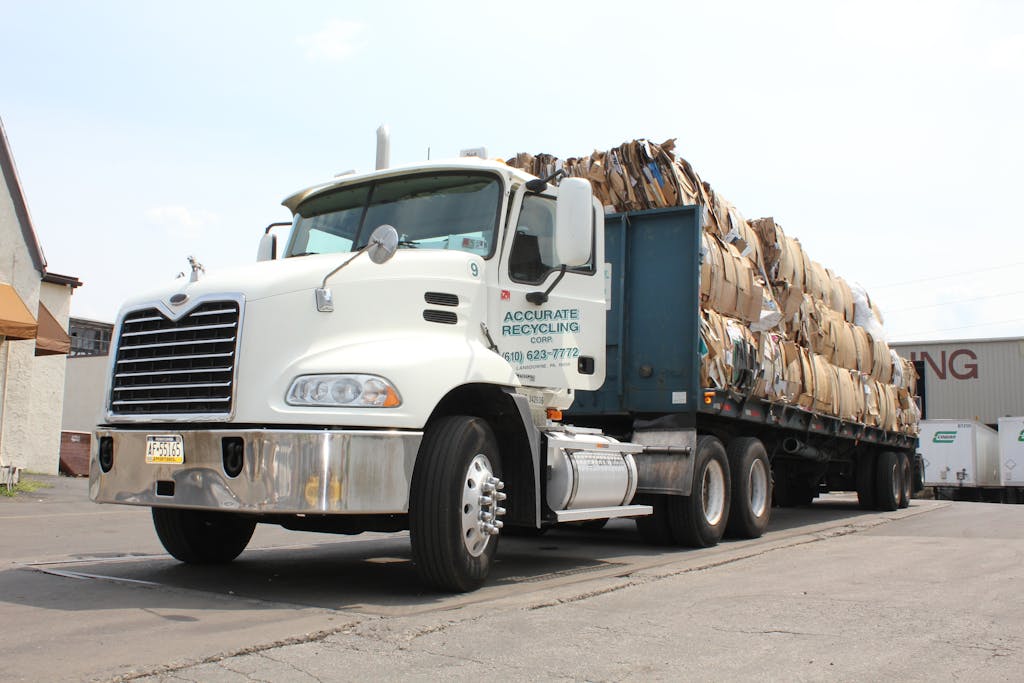 Bale Pickup
This service is commonly recommended to locations that utilize compactors and generating at least 3 tons of cardboard waste monthly. When a customer uses a compactor, they are charged a hauling fee to transport their waste to our recycling facility and receive a rebate for their cardboard. By utilizing a baler and our bale pickup services, customers avoid hauling charges and increase their rebate.
Bale Pickup Pricing
The more bales per pickup, the higher the rebate we can extend to you. Let's discuss your needs and how we can accommodate you.
Scheduled Pickups
Weekly, biweekly, monthly service
On-Call Pickups
Call us when you have enough bales for a pickup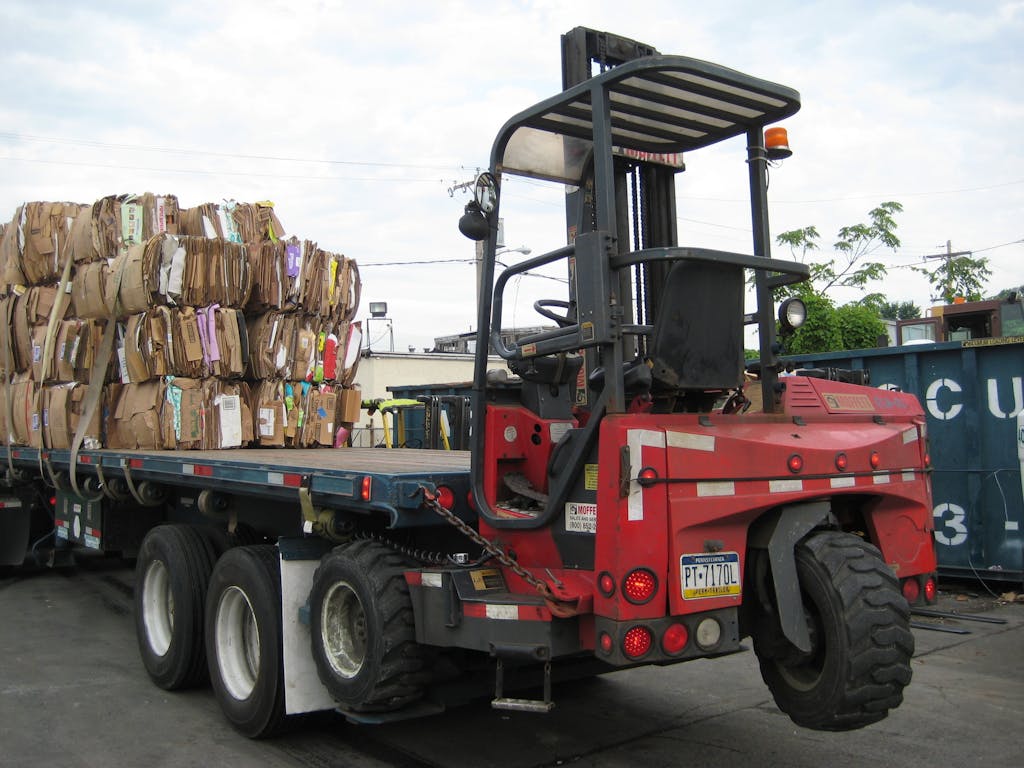 We can drop a trailer in your dock to be loaded at your convenience or pick up your bales with our equipment as shown. We also hand truck bales from inside buildings. Our bale pickups can be performed on your dock or at ground-level with our equipment. We will promptly mail your rebate for recycling your cardboard with us.