A roll-off dumpster rental is a convenient solution for disposing of waste. They are also used for a wide variety of household, construction, demolition, landscaping, and other projects. When you're in the middle of a home or construction project, the last thing you want to do is take the time to locate a disposal site. Or making seemingly endless trips back and forth because you only have a small truck or van with which to transport your waste. Accurate Waste Services will deliver a roll-off dumpster to your location and remove it at your convenience, taking 100 percent of the hassle out of disposing your trash.
Before you start filling your dumpster, it's important to understand which items and materials should not be placed in a dumpster. Some items can be dangerous to humans, animals, soil, and groundwater supplies. Some items, such as electronics and metals, have a resale value. Give the following article a quick read, set aside any materials that are on the list, and then start tossing your junk!
Roll-off Dumpsters vs. Standard Dumpsters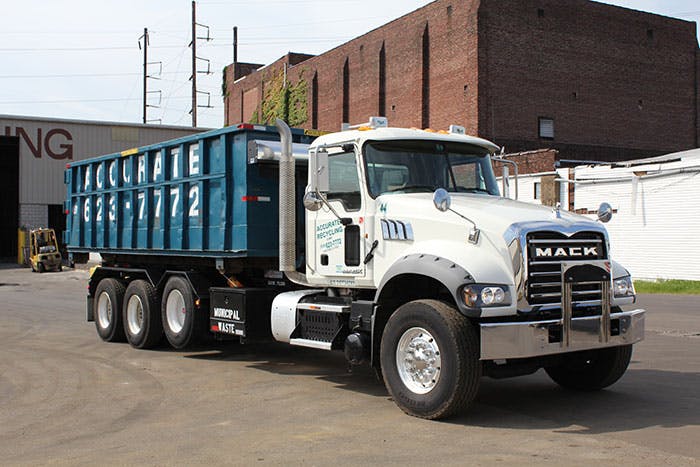 Roll-off dumpsters differ from standard dumpsters in several ways. Their tops are open (i.e., they don't have lids), and they are rectangular rather than cubic. Roll-off dumpsters allow for easy transport by special trucks that are designed specifically to move them from site to site.
A roll-off dumpster rental is a convenient option for waste disposal. You can keep it for as long as you need it and fill it on your own schedule—no need to work around an expensive cleaning crew. Our roll-off dumpsters come in five sizes—10, 15, 20, 30, and 40 yards—which can accommodate the waste disposal needs of anything. From a garage renovation or home relocation cleanout to a professional landscaping or large commercial job.
Don't Dump These!
It's easy to set aside the things that don't belong in a dumpster. In doing so, you're protecting the environment and keeping the dumpster in safe and working order for the next customer—and you may even make a little money in the process.
Consider these guidelines when disposing the following materials in your dumpster rental:
Electronics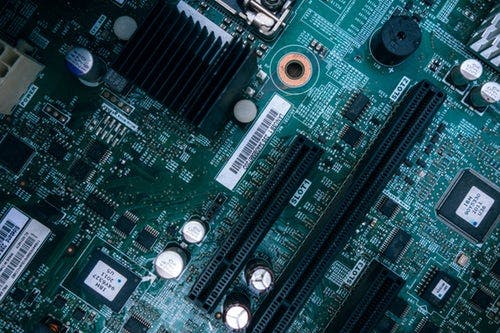 Computers, hard drives, printers, TVs, cell phones, VCRs and DVD players should not be disposed of in a dumpster. In some states, it is actually illegal to put them in a landfill. This could translate into a fine for a disposal company that unwittingly dumps them along with their other trash. Local retailers may be able to lawfully dispose of your spent electronics. Some municipalities may collect electronics from the curb periodically. There are even online services that will pay for old phones and computers as they are able to salvage some of their components.
Batteries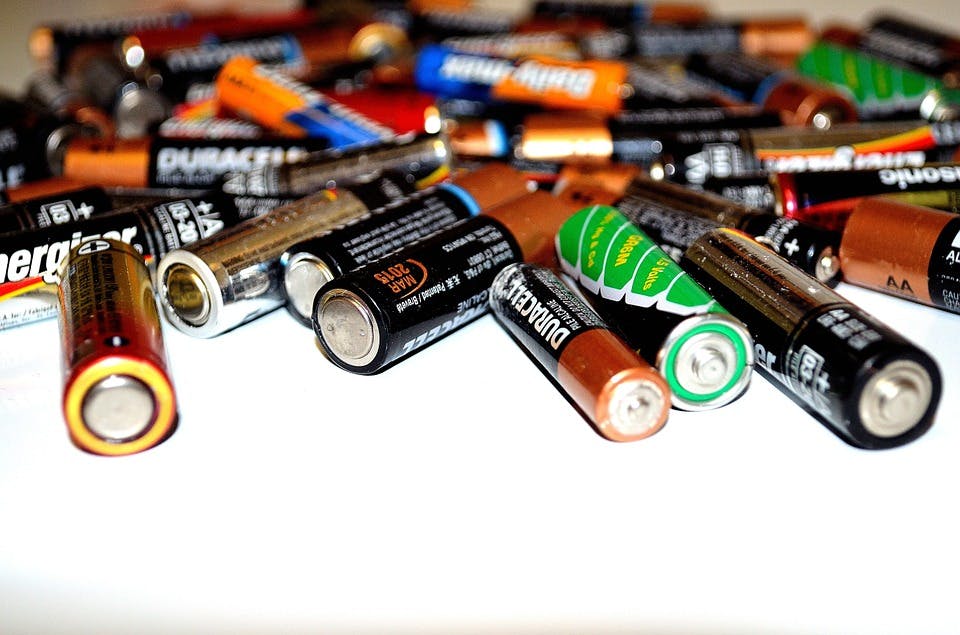 Most people know that batteries should be kept out of a dumpster, just like they are kept out of the regular trash. Batteries contain lead, mercury, and cadmium, and these substances can seep into the ground over time and contaminate the environment.
Do not discard any batteries-including alkaline, car batteries, rechargeable batteries, or lithium batteries-in a dumpster. Hazardous waste facilities, auto parts stores and other retail locations that sell batteries. Even local grocery stores may accept certain types of batteries for recycling and responsible disposal.
Lightbulbs
Both fluorescent and LED lightbulbs should be kept out of your dumpster rental and brought to a hazardous materials center to be disposed of safely.
Tires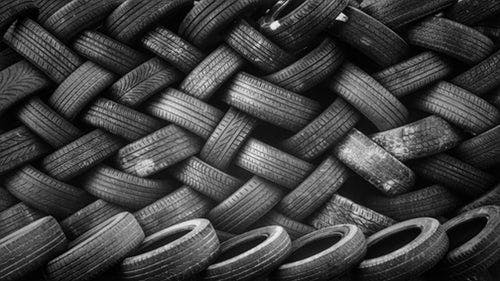 In Pennsylvania, it is illegal to dispose of tires in a landfill. Therefore, they should be kept out of a roll-off dumpster. Tires collect rainwater and become an ideal breeding ground for mosquitoes. Check out the PA.gov website for instructions and locations for legal tire disposal. Some will even take your tires without charging a disposal fee.
Chemicals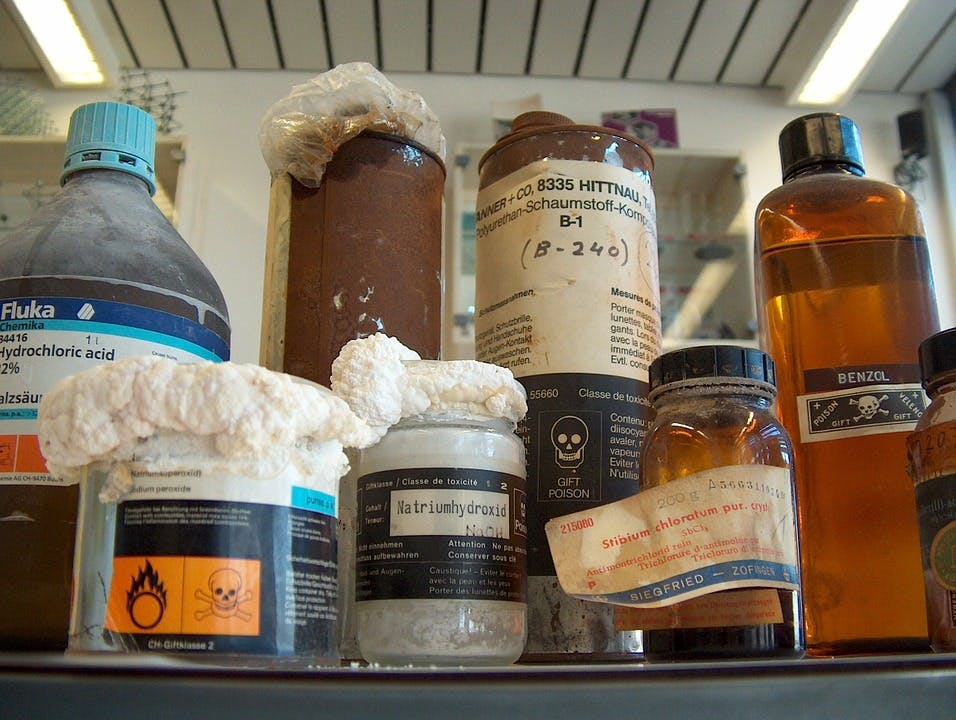 Not surprisingly, chemical waste is not allowed in landfills, and so it must not be disposed of in dumpsters. Types of chemical waste includes:
Solvents
Paint
Oil
Gasoline
Pesticides
Transmission fluid
Lead-based household cleaners
Chemicals can be properly discarded at drop-off locations or via municipal collection. Some mail-based services will even accept them via pre-paid postage labels.
What About Appliances, Yard Waste, and Recyclables?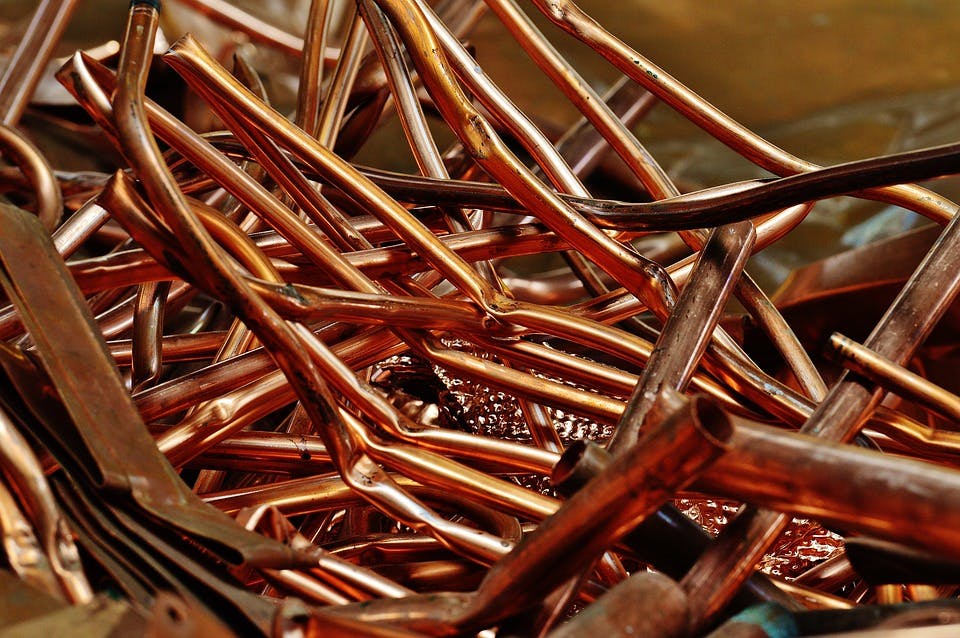 If you need to dispose of items like appliances, recyclables, and yard waste, Accurate Waste Services can accommodate you! To keep these types of waste separate from other disposables, we can provide separate dumpsters. For instance, if you're working on a construction site, don't mix your yard waste with building material waste. We will need to dispose of them separately. Or maybe you have a load of scrap metal to get rid of. In that case, we would only charge for our services by the weight of the material and credit you based on the value we are able to get for it.
We'll be happy to walk through all of your options and recommend a less expensive or more environmentally friendly alternative if one exists.
Accurate Waste Services — Your Source for Roll-off Dumpster Rental
Hopefully we've given you a good idea of what items should be kept out of a roll-off dumpster. If you're ready to rent one, feel free to discuss your needs with us. We will find a solution that is both convenient and economical.
Accurate Waste Services is the Philadelphia area's most trusted and service-oriented trash removal and disposal company. We are a family owned operation offering comprehensive recycling and waste removal services. Our roll-off dumpsters are available in multiple sizes and are suitable for anything from a small household project to a large commercial cleanout. Our cost-effective solutions are priced based on your location, disposal facility fees, dumpster size, weight, and volume, as well as the type of material you are disposing.
We operate out of Philadelphia, Delaware, Chester, Montgomery, Berks, and Bucks counties in Pennsylvania, and in New Castle County in Delaware. Call today at 610-623-3700 to find out how we can make your waste disposal project a snap!