Accurate Recycling has been a trusted provider of dumpster rental services for residents and businesses in Aston, PA for four generations. Our reputation for reliability and punctuality is well-established in the area.
We offer roll-off dumpster rentals that are perfect for homeowners, contractors, government agencies, and businesses that need a hassle-free solution for waste removal. Whether you're dealing with construction debris or undertaking a yearly cleanout, we have the expertise to help.
Top Reasons to Rent a Dumpster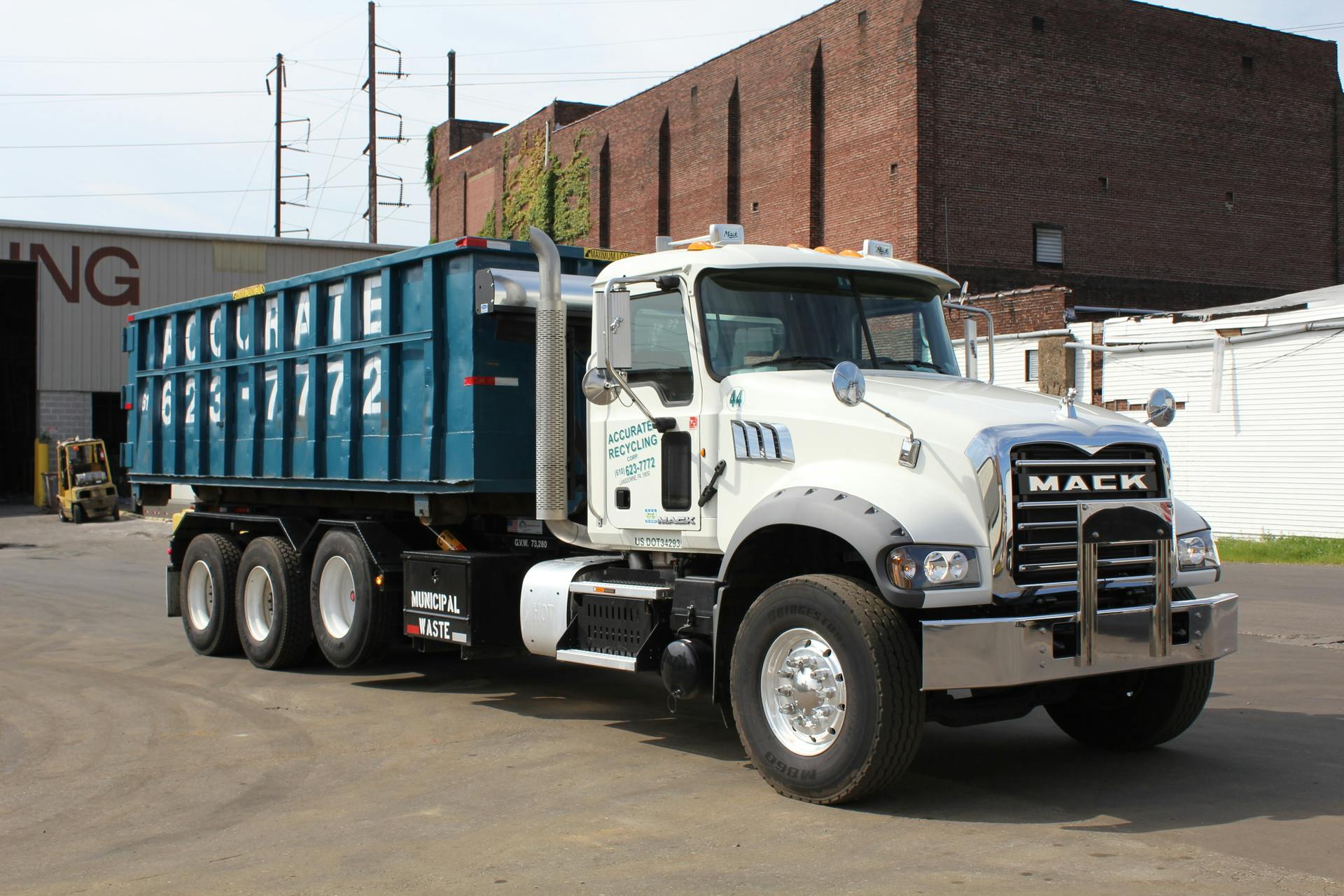 Our roll-off dumpster rental service in Aston can handle a wide range of waste materials. Contact Accurate Recycling today to schedule a dumpster drop-off if you require waste removal for any of the following categories:
Construction and Demolition Waste
Waste Paper
Household Junk Removal
Estate Execution
Landscaping Debris
Soil
Concrete
Scrap Metal
Disaster Recovery and Remediation
High-Volume Waste Compactor
Dumpster Sizes
We offer dumpsters in various sizes: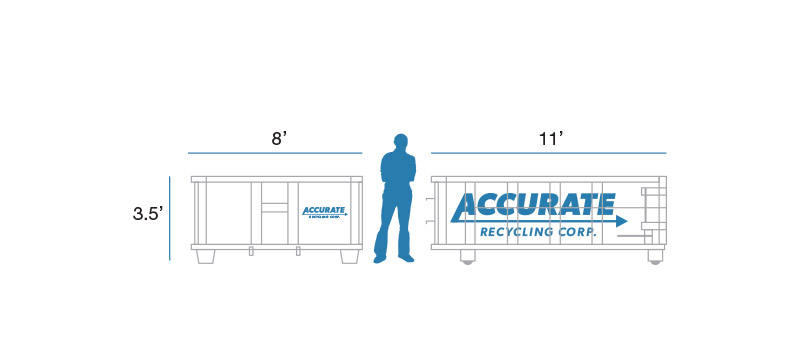 Great for small-scale renovation project, such as garage clean-out or small addition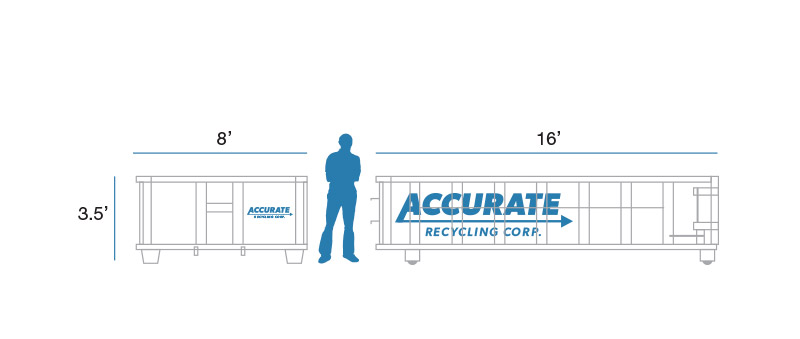 Mid-small-scale renovation project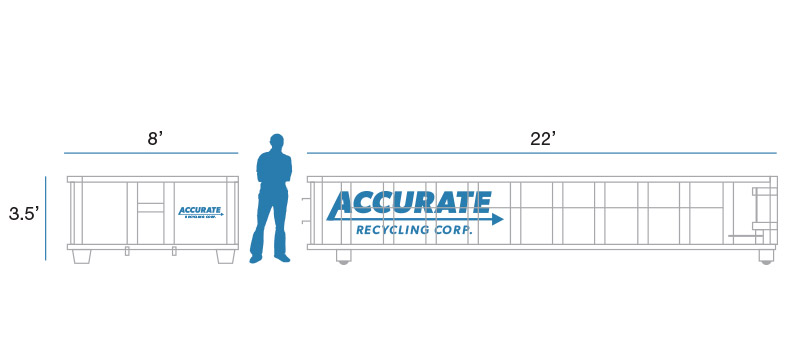 Small residential or commercial jobs such as windows, clean-outs, renovations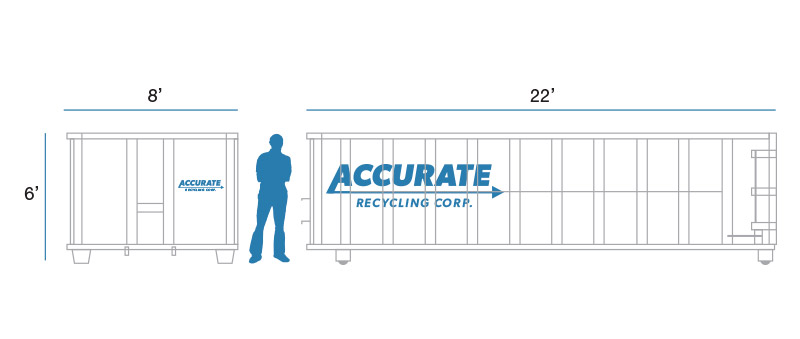 Large residential or mid-size commercial jobs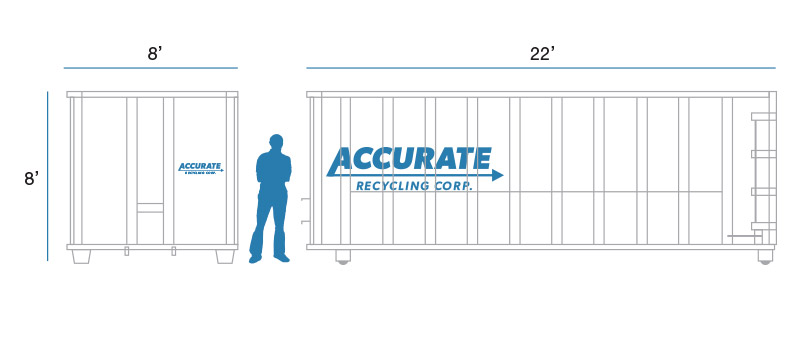 Landscaping projects or large commercial jobs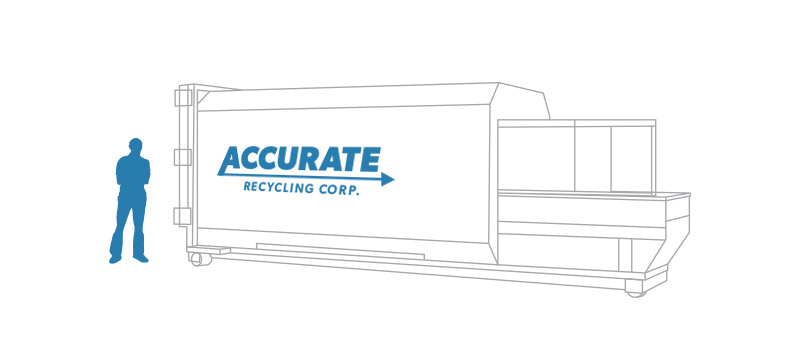 Compacting of trash, recyclables, etc.
Choosing the Right Dumpster Size
When it comes to renovation, construction, and cleanout projects, it's best to choose a dumpster that is one size larger than you think you'll need. However, we have an article that can help you select the appropriate roll-off dumpster size for your Aston, PA project if you want more information.
Industry Expertise
We have extensive experience working with various industries in Aston, including food services, retail, manufacturing, construction, and more. Our experts are knowledgeable and can assist you in complying with local regulations.
Flexible Dumpster Rentals in Aston
Our Aston dumpster rental service is incredibly flexible and can cater to your unique needs. Whether you require daily, weekly, monthly, or on-call dumpster service, we can accommodate you. Our vast inventory of dumpsters is always available.
Dumpster Rental Prices
The cost of our Aston dumpster rentals is determined by various factors, such as location, disposal facilities, dumpster size, weight and volume of waste, and types of materials being disposed of. Contact us for detailed pricing based on your project's specifics.
Contractor References
We have partnered with numerous Aston area contractors and can provide excellent references upon request.
Schedule a Dumpster Rental in Aston, PA Today
If you're a homeowner or business owner in Aston, PA, Accurate Recycling has a dumpster to fit your needs. Please fill out our contact form below or give us a call at 610-623-7772 to schedule a dumpster drop-off.