Accurate Recycling has been a trusted provider of dumpster rental services to residents and businesses in Brookhaven, PA for over four generations. Our reputation for dependability and timeliness has earned us the trust of the local community.
We provide effortless roll-off dumpster rentals that are perfect for homeowners, contractors, government agencies, and businesses in need of waste disposal solutions. Whether you're dealing with construction debris or conducting a periodic cleanout, our team has the experience and know-how to support you.
Dumpster Rental Made Easy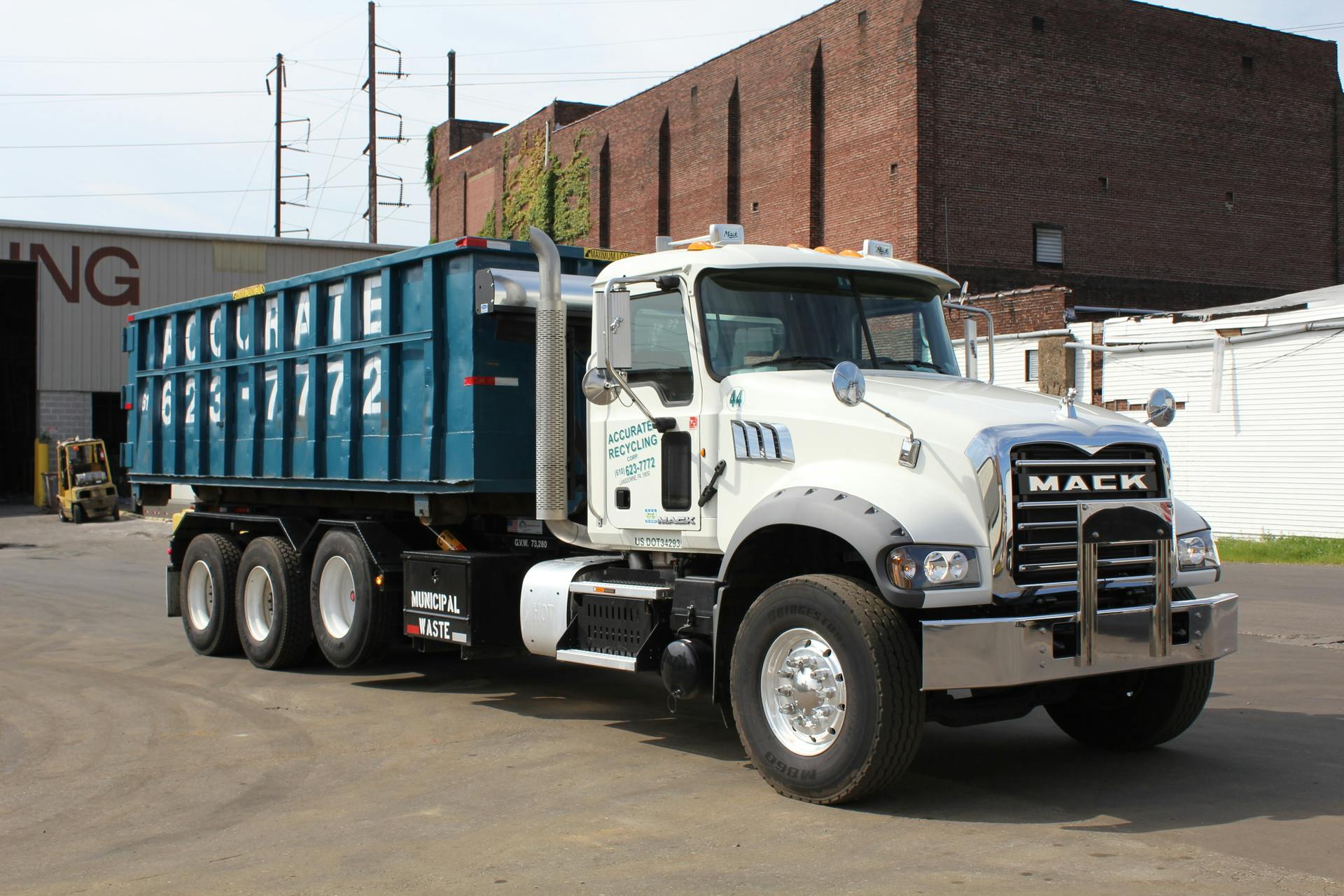 Are you looking to rent a dumpster for waste disposal? Look no further than our roll-off dumpster rental service in Brookhaven. We offer a diverse range of waste removal services to cater to your needs. Get in touch with Accurate Recycling today to book a dumpster drop-off for any of the following waste removal categories:
Construction and Demolition Waste
Waste Paper
Household Junk Removal
Estate Execution
Landscaping Debris
Soil
Concrete
Scrap Metal
Disaster Recovery and Remediation
High-Volume Waste Compactor
Dumpster Sizes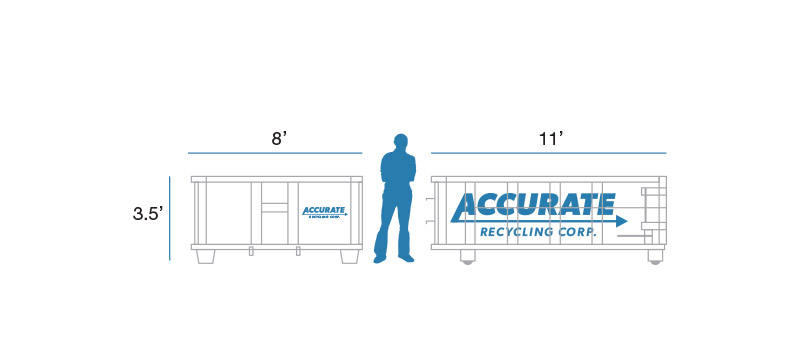 Great for small-scale renovation project, such as garage clean-out or small addition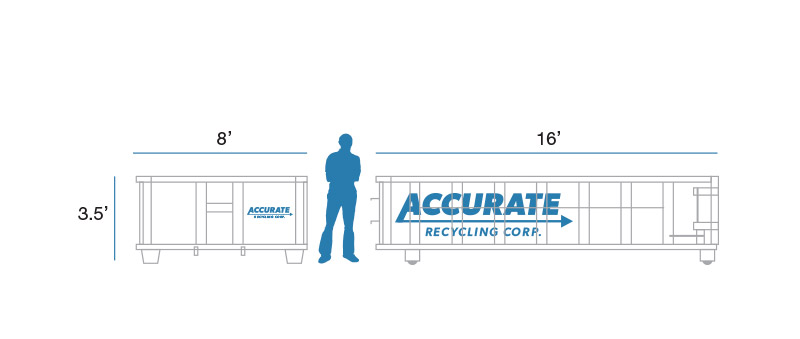 Mid-small-scale renovation project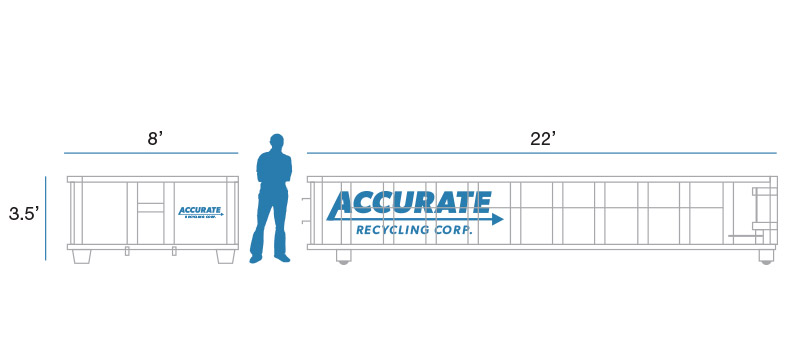 Small residential or commercial jobs such as windows, clean-outs, renovations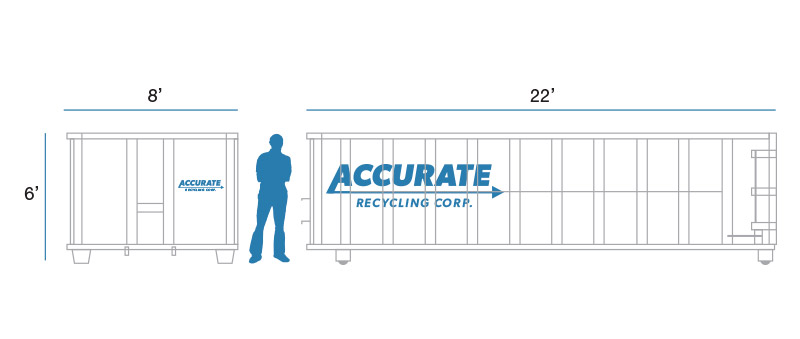 Large residential or mid-size commercial jobs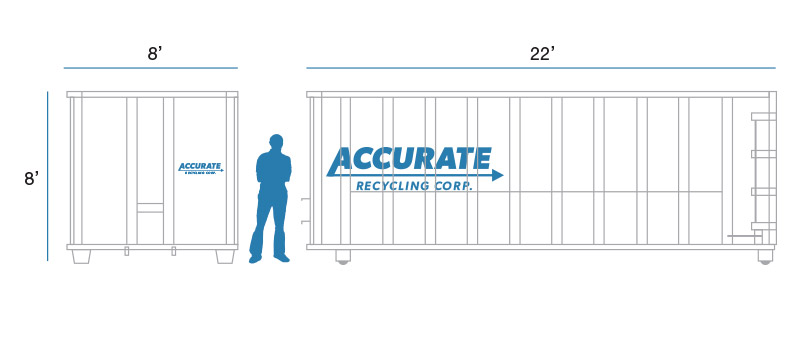 Landscaping projects or large commercial jobs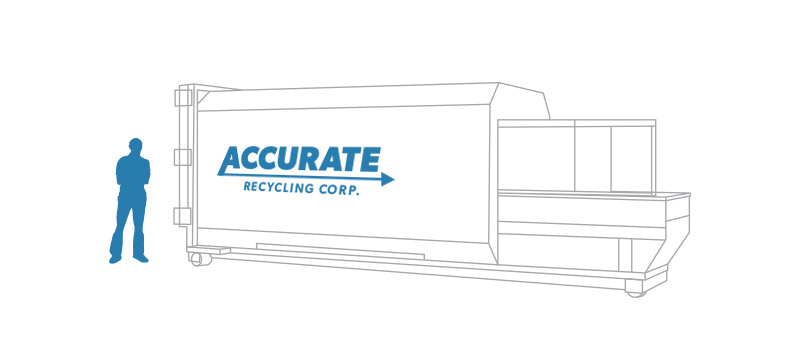 Compacting of trash, recyclables, etc.
How to Choose the Right Size Dumpster
Choosing the right size dumpster is a crucial factor in renovation, construction, and cleanout projects. It's recommended to select a dumpster that is one size larger than your estimated needs. If you require additional assistance, we have an article available that can help you choose the appropriate roll-off dumpster size for your project in Brookhaven, PA.
Industry Expertise
We have a wealth of experience serving diverse industries in Brookhaven, including food services, retail, manufacturing, and construction, among others. Our knowledge enables us to assist you in complying with local regulations. Our experts are highly skilled and experienced in this field.
Flexible Dumpster Rentals in Brookhaven
Our dumpster rental services in Brookhaven are highly flexible and can be tailored to meet your specific needs. Depending on your requirements, we can offer daily, weekly, monthly, or on-call dumpster services. Moreover, we maintain a vast inventory of dumpsters to ensure we always have suitable options available for you.
Dumpster Rental Pricing
Several factors determine the cost of our dumpster rentals in Brookhaven, including dumpster size, waste weight and volume, type of materials being disposed of, disposal facilities, and location. For a comprehensive pricing quote based on your project's particulars, please get in touch with us.
Contractor References
We have worked with multiple contractors in Brookhaven and can provide exceptional references upon request. Feel free to reach out to us for references from our satisfied clients.
Schedule a Dumpster Rental in Brookhaven, PA Today
Whether you're a homeowner or business owner in Brookhaven, PA, in need of a dumpster, we've got you covered. Accurate Recycling offers a variety of dumpsters that cater to your unique requirements. To schedule a dumpster drop-off, simply fill out the contact form below or call us at 610-623-7772.