Chadds Ford, PA residents and businesses know they can rely on Accurate Recycling for on-time dumpster rental services. Our reputation for punctuality and consistency in Chadds Ford is built on four generations of experience and expertise.
For contractors, homeowners, businesses, and government agencies that need a hassle-free waste removal solution, our roll-off dumpster rental service is the perfect fit. Accurate can help with clearing away construction debris, large amounts of trash from a yearly cleanout, and more.
Why Should You Rent a Dumpster?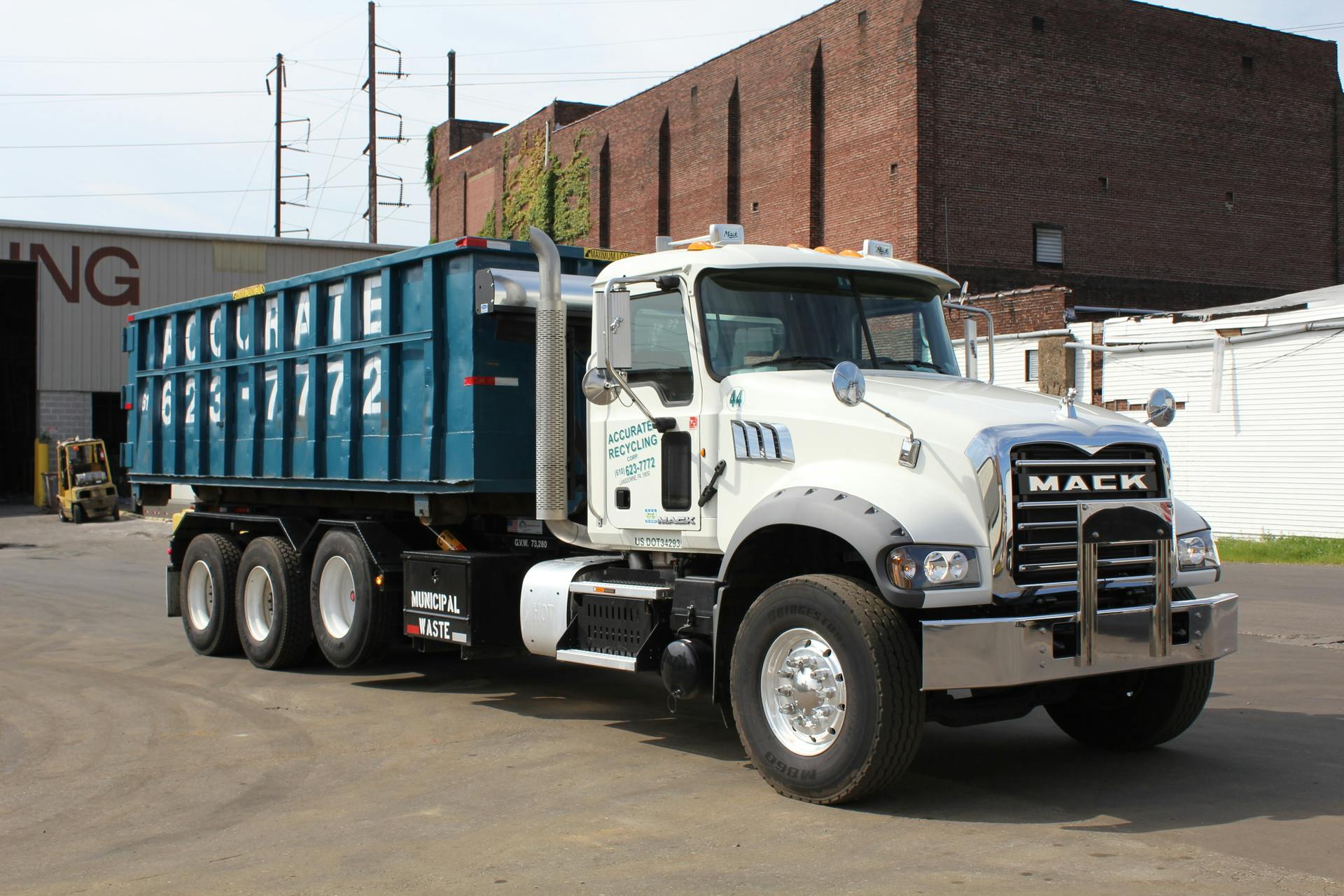 At Accurate Recycling, we can handle a wide variety of waste materials with our roll-off dumpster rental service in Chadds Ford. Reach out to us to schedule a dumpster drop-off today if you're looking to remove any of the following types of waste:
Construction and Demolition Waste
Waste Paper
Household Junk Removal
Estate Execution
Landscaping Debris
Soil
Concrete
Scrap Metal
Disaster Recovery and Remediation
High-Volume Waste Compactor
Available Dumpster Sizes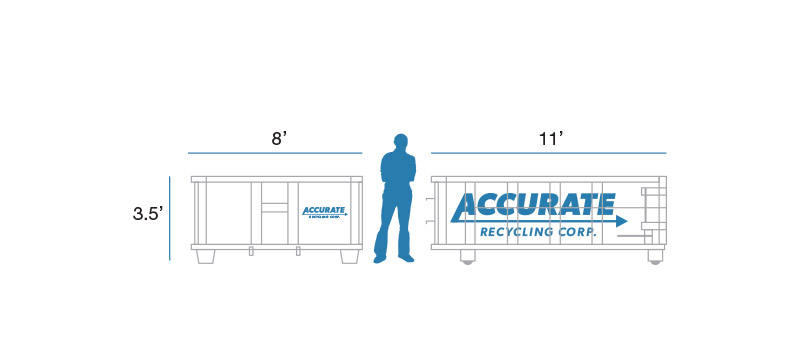 Great for small-scale renovation project, such as garage clean-out or small addition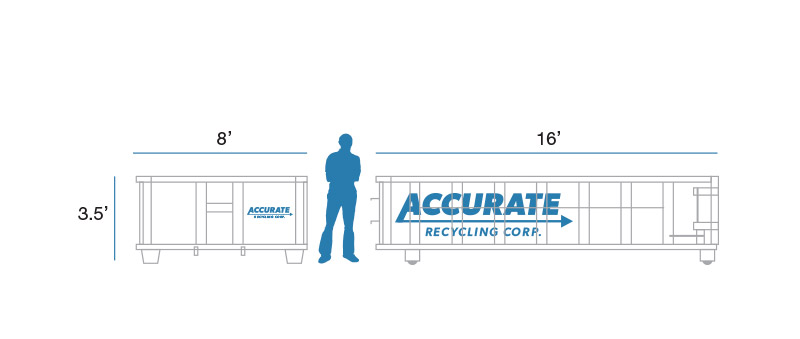 Mid-small-scale renovation project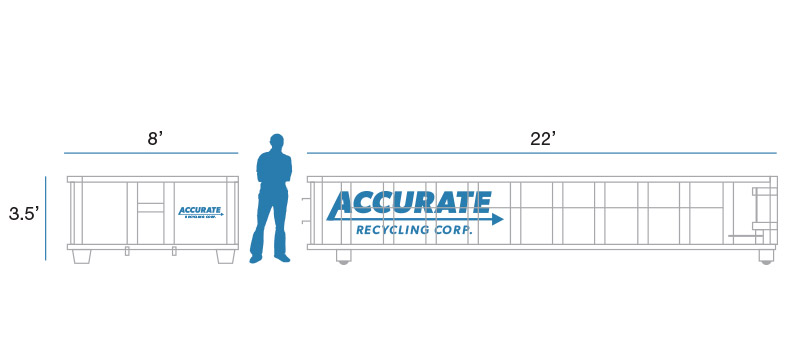 Small residential or commercial jobs such as windows, clean-outs, renovations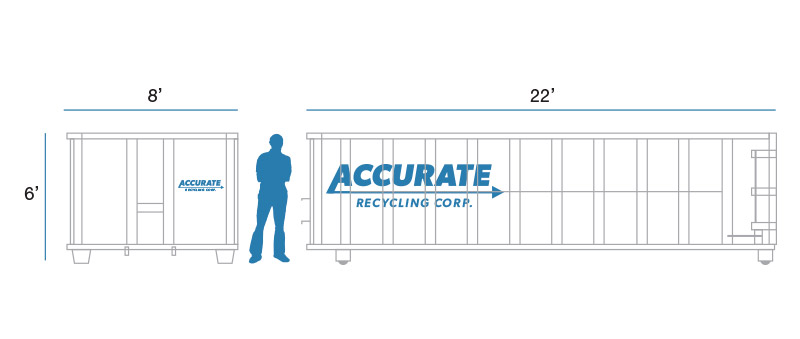 Large residential or mid-size commercial jobs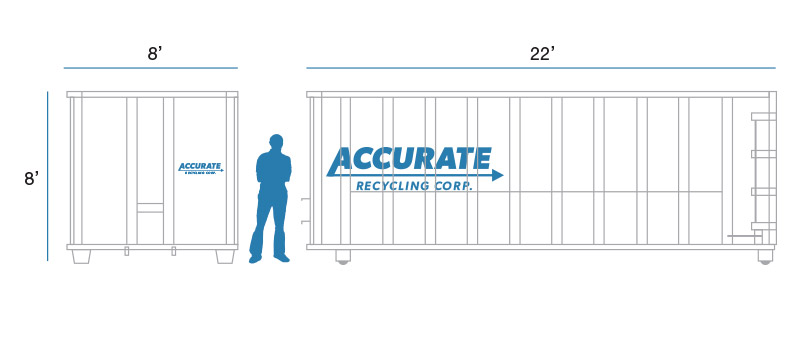 Landscaping projects or large commercial jobs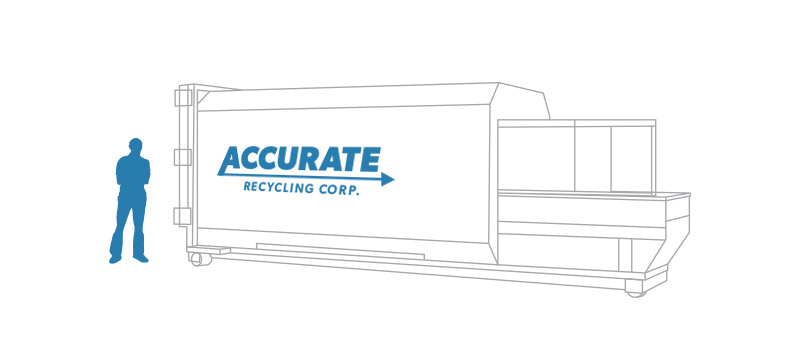 Compacting of trash, recyclables, etc.
How to Choose the Right Dumpster Size
Choosing the right dumpster size can be difficult. People often underestimate the amount of waste their renovation, construction, or cleanout project will produce. While a 10-yard dumpster may sound like enough, it can quickly be filled to its limit, especially if large objects are going into it.
A good rule of thumb to follow is to pick a dumpster that's one size larger than you expect to need. But, if you need additional help determining what size roll-off dumpster is right for your Chadds Ford, PA project, we have an article that goes into more detail.
Our Industry Expertise
In the decades we've been in business, Accurate has worked with many industries in Chadds Ford, including food services, retail, manufacturing, construction, and more. This experience helps us to consult on and provide the perfect dumpster rental service for your business.
In some cases, dumpsters must be placed in specific locations to comply with local laws and regulations. If this is the case for you, or if you require that the dumpster be dropped off or picked up at particular times, we can accommodate. Our experts can help set up a roll-off dumpster plan that works for your business and can even help you choose the right size dumpster for the job.
Specialized Dumpster Rentals in Chadds Ford
Are you in need of flexible roll-off dumpster rental service in Chadds Ford? Accurate Recycling is uniquely positioned to cater to your needs due to being a privately-owned waste removal company. We can provide personalized service, whether you require daily, weekly, monthly, or on-call dumpster service. Our inventory of dumpsters is always ready for use.
Dumpster Rental Prices
When renting a dumpster in Chadds Ford, the price is determined by a few factors, including the project's location, the location of disposal facilities, the size of the dumpster, the weight and volume of the waste, and the types of materials being thrown out. Contact Accurate for a quote based on the specifics of your project.
Professional Contractor References
Are you in need of a contractor for your next construction, renovation, or demolition project? Accurate has partnered with many contractors who are active in the Chadds Ford area and can provide you with references. Exceptional service such as this is what you can expect when working with us.
Rent a Dumpster in Chadds Ford, PA Today
Renting a roll-off dumpster in Chadds Ford has never been easier! Just give us a call at 610-623-7772 or fill out the form below for more information on how Accurate Recycling can provide the dumpster rental service you need.